On the first day of the third and final week of the preliminary phase of the 2022 FIVB Women's Volleyball Nations League, at home in Calgary in Pool 5, Canada stunned Turkey.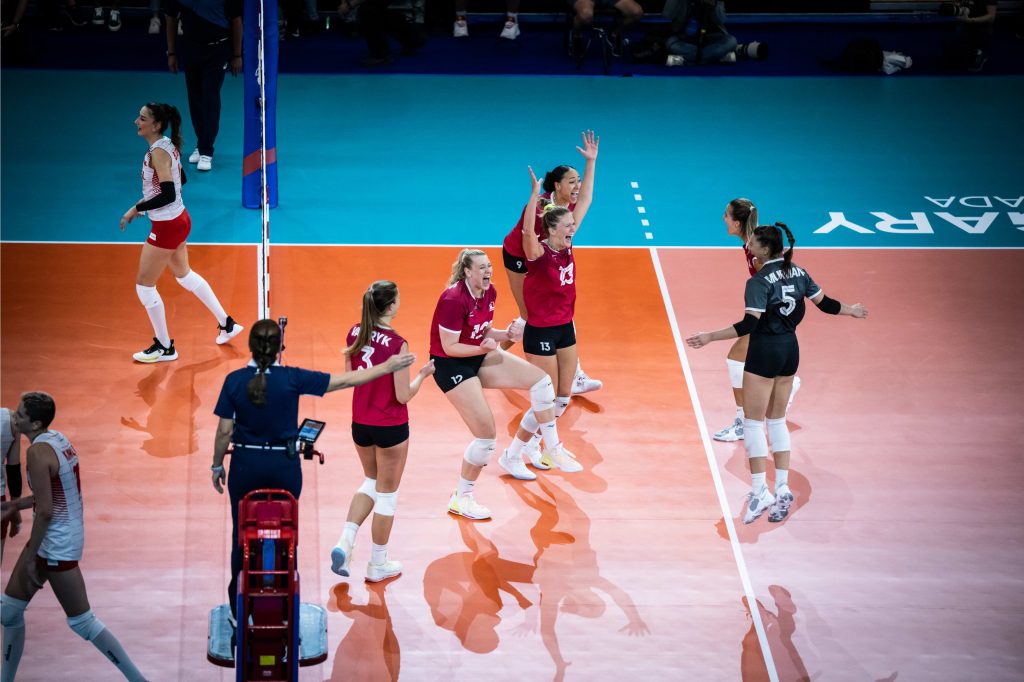 Canada capitalized on the enthusiasm of their fans in Calgary, hosting the VNL match after a long time, to defeat last edition's bronze medalist Turkey. With a 3-1 victory, the Canadians made a good start to the third and last week of competition in the preliminary stage. Turkey was sixth in the FIVB World Rankings going into the match, while Canada was placed 15th, making Canada's win an upset. The biggest difference between the two teams was undoubtedly the Canadian power at the block. The Europeans were only successful in stopping their opponents on the net four times, compared to the North Americans' 14 block points. Alexa Gray was the winners' top offensive performer with 22 points (4 blocks). Hilary Howe earned herself the same number of block points. The Canadians are still in the running for a spot in the VNL Finals thanks to their victory today. With four victories and five defeats (12 points), they are currently tied for ninth place with Thailand, who is in eighth place. Turkey, which has a guaranteed spot in the Finals as the host nation, is in seventh place with five victories and four defeats (15 points).
The Serbian players had trouble coping with the imperative of a triumph against Germany. The world champions reacted in the right way after losing the opening set and started the decisive week with a precious victory in the fight for placement in the final tournament. Daniele Santarelli's team defeated Germany in four sets and moved up to fifth place in the table from where they'll embark on extremely difficult clashes with the United States, Canada, and Japan. Ana Bjelica led Serbia with 15 points.
2022 FIVB Women's Volleyball Nations League – preliminary stage, Week 3, today's matches: