The surprising victory of the Netherlands in Calgary, Canada, in their first match of Week 3 (Pool 5) has removed Japan, undefeated until this match, from the top of the standings of the 2022 FIVB Women's Volleyball Nations League.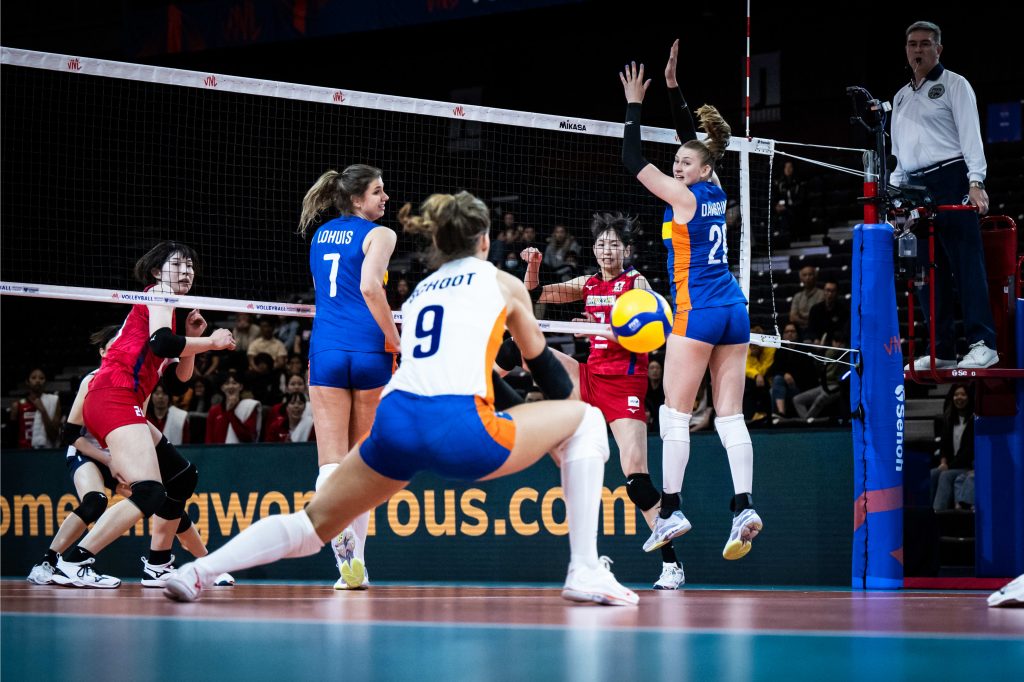 Today's Dutch victory in the Volleyball Nations League 2022 led to a significant shift at the top of the standings, with the United States overtaking Japan as No. 1 in the competition. The Netherlands defeated the Asian side 3-2 (23-25, 25-20, 24-26, 25-21, 15-10) to end the rival's unbeaten streak of eight games. This result was undoubtedly the biggest upset of the tournament so far. Also having 8-1 and 24 points like Japan, the upset enabled the Americans, who defeated Belgium in straight sets to level with Japan. Due to its superior set ratio, the USA is currently at the top. Despite Sarina Koga's excellent performance of 31 points, Japan failed to extend their winning streak in the VNL 2022 to nine games. 'Oranje', on the other hand, earned only their second win overall in the event to which they were led by Anne Buijs (22 points). Juliet Lohuis made 4 blocks.
After playing the amateur-like first set in the match against China in Pool 6 in Sofia, Bulgaria, the national team of Poland didn't manage to get out of the losing streak that now contains four matches. China truly made the encounter with Stefano Lavarini's side painful for the European nation, leaving them at single digits in the opening set: 8-25. Prior to the match, both teams there were on three consecutive defeats. Whilst China is on a good path to getting promoted to the Final 8, Poland has just said goodbye to the same. Li Yingying top-scored China with 15 points.
2022 FIVBWomen's Volleyball Nations League – preliminary stage, Week 3, today's matches: