The Slovenia National Team registered an important victory in the opening match of the third week of the 2022 FIVB Volleyball Nations League.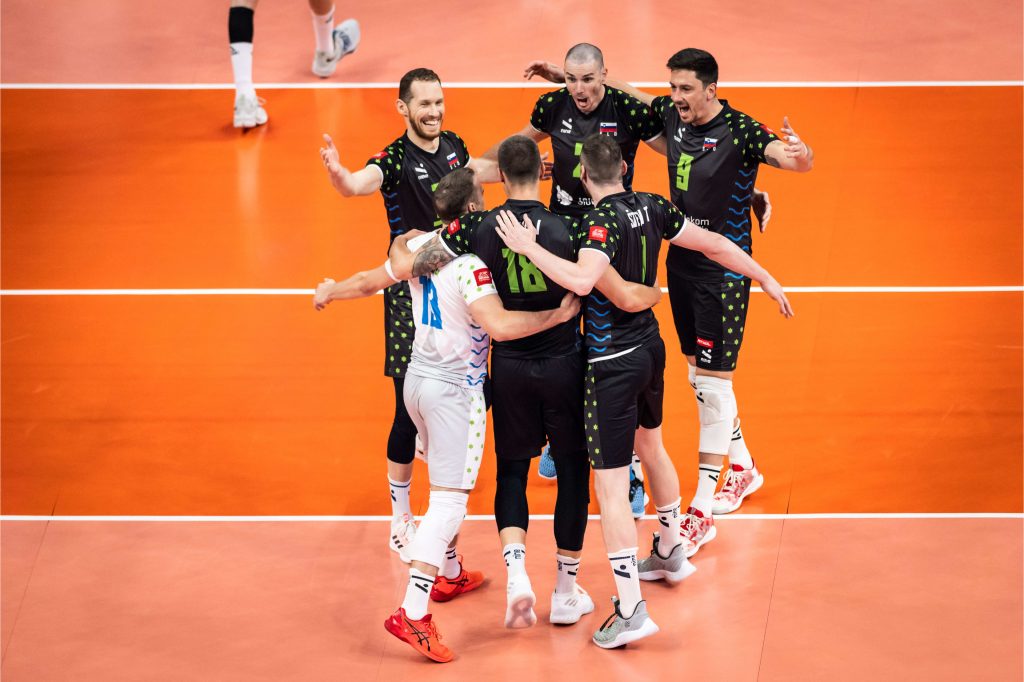 Beating Serbia 3-0 (25-15, 25-19, 25-23) in an hour and 15 minutes in Pool 6's encounter in Gdańsk, Poland, the national team of Slovenia maintained their chances for the Final 8 tournament. Slovenia's job against Serbia was easier due to the fact that their rival was missing some top-class players. Both the Slovenians and the Serbs are at four wins and five defeats, still behind the places that bring the much-desired ticket to the final tournament. For the first time in this year's edition of the Nations League, Slovenia played in, on paper, the most experienced line-up. For the first time, head coach Mark Lebedew was able to count on Čebulj, captain Urnaut (the match's top scorer with 12 points and 73.33% attack; 11/15), Štern…
The VNL 2022 matches this week in Osaka (Pool 5) were eagerly anticipated by Japanese players and supporters, and the reunion between the squad and its fans got off to a great start when the Asians won their first match at home. With the help of 6 aces from star opposite Yuji Nishida, the Japanese defeated Australia 3-1 (25-18, 25-15, 23-25, 25-19) to earn their seventh victory of the competition and move closer to the VNL Finals – they are currently ranked fourth in the charts. The 22-year-old Nishida scored 24 points, which was the most in the game. Yuki Ishikawa was also great in the service with 5 aces.
Brazil beat Germany 3-1 to reach the fourth successive win and move up to the sixth place, while the Netherlands swept China and noted the third victory in a row which placed them in the seventh position in the standings.
2022 FIVB Volleyball Nations League – preliminary stage, Week 3, today's matches: