Following a 3-0 (25-21, 25-22, 25-21) win over the defending champions Brazil, France reclaimed the top spot in the men's volleyball Nations League 2022 rankings.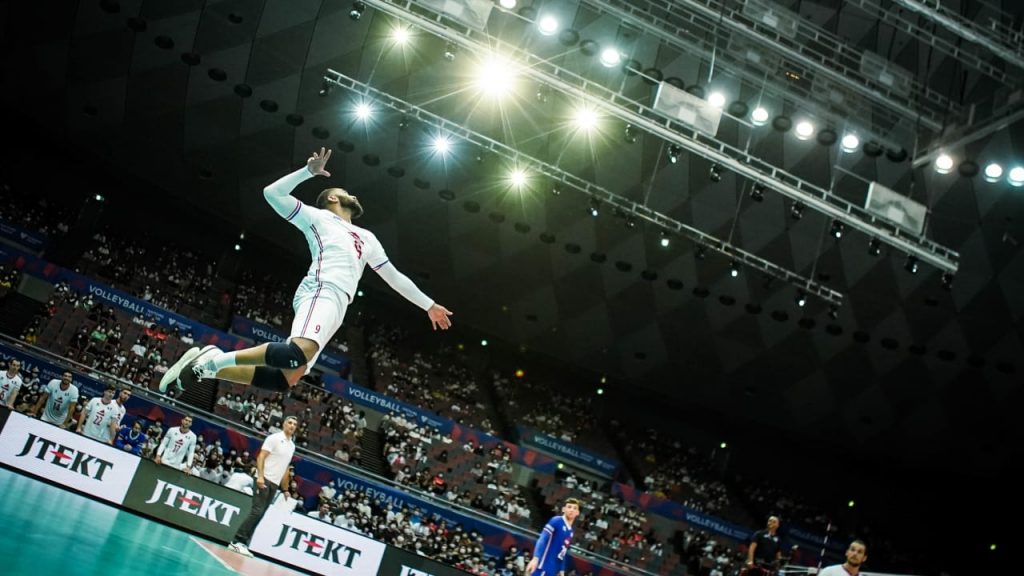 The reigning Olympic champions now sit atop a group of four teams, with each having an 8-2 win-loss record and three having a combined 25 points. With a record of 7-4 and 21 points, Brazil is sixth in the standings. They are one of the six teams who have already qualified for the Final Round in Bologna, which will take place from July 20 to 24.
Despite the fact that France controlled all aspects of the scoring, there was enough of magnificent serving on both sides of the net to enthrall the crowd and gain crucial break chances in the match. Brazilians were outscored by the French by 11 straight aces to 5.
Six French players ended the game with aces to their names, including their opponent Jean Patry, who added three of those to his 19-point game total. The team led by Coach Andrea Giani also had a strong attack success rate of 60% to defeat their formidable rivals, who made life tough for them by making very few unforced errors (just nine in the game!).
Argentina overcame Australia earlier on Friday to keep its hopes of competing in the Bologna Finals alive. The South Americans overcame a set deficit to win 3-1 (21-25, 25-23, 25-19, 25-15) and move up to the 10th spot in the rankings with records of 4-6 and 14 points.
Opposite Bruno Lima established a match best with 19 points. The defeat dropped the Volleyroos to last place on the standings (1-10 and 2). Their final chance to avoid relegation is against France on Sunday, and a win there would only assist them if Bulgaria lost both of their remaining games.
Today's Games:
Standings: