Italy have smashed Serbia in straight sets to get them into a difficult situation regarding their chances to get a ticket for the finals.
Simply, Italy had a better day while the Serbian lads were not in the mood… Yuri Romano was the top scorer of the game in Italy with 13 points, while Aleksandar Atanasijevic had 14 points on the other side.
The Iranians defeated Slovenia (26-24, 25-14, 25-21) to recover eighth position in the rankings and move closer to competing in the VNL Finals in Bologna. Opposite Amin Esmaeilnezhad led the team with 14 points.
Iran currently has six victories and 17 points after the game. When they play Serbia on Saturday at 17.00 local time (15.00 GMT) in their last Preliminary Phase encounter, they will have the opportunity to secure their tickets to Bologna even if they are still in danger from Slovenia (five victories, 15 points) and Serbia (four wins, 11 points).
"I want to congratulate everyone on our team. Because the two teams were so well matched in the rankings, we knew it would be a crucial game if we were to go to the Finals. We anticipated a really challenging match, and there was some emotion towards the conclusion, but we handled it well. Between the beginning of the VNL and the present, our younger players developed significantly and are now fantastic players. But the game hasn't over yet, and we still have one more match to play," explains outside hitter Milad Ebadipour.
Today's results: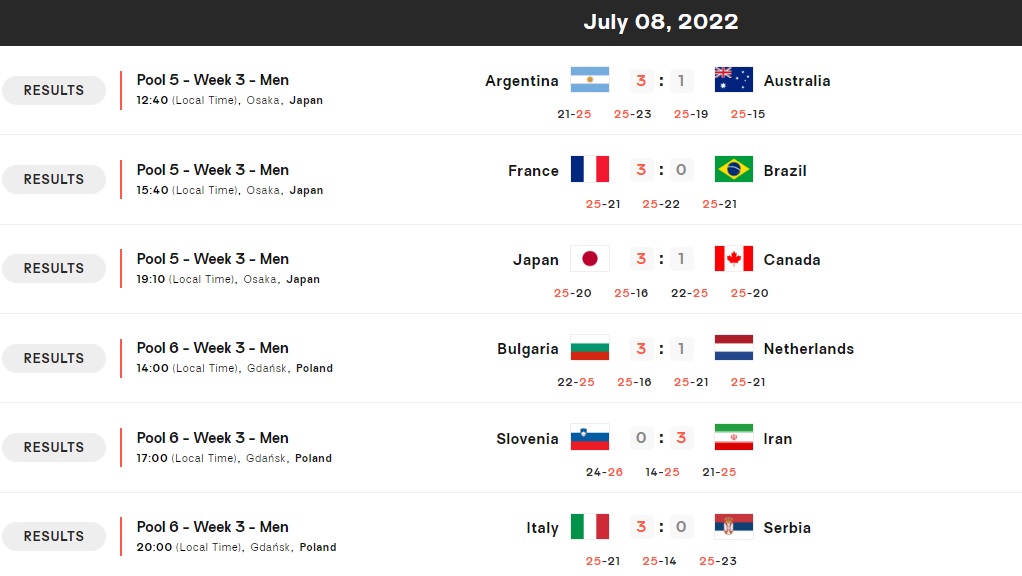 Standings: