France beat Italy 3-0 and joined the United States in the final of the 2022 FIVB Men's Volleyball Nations League.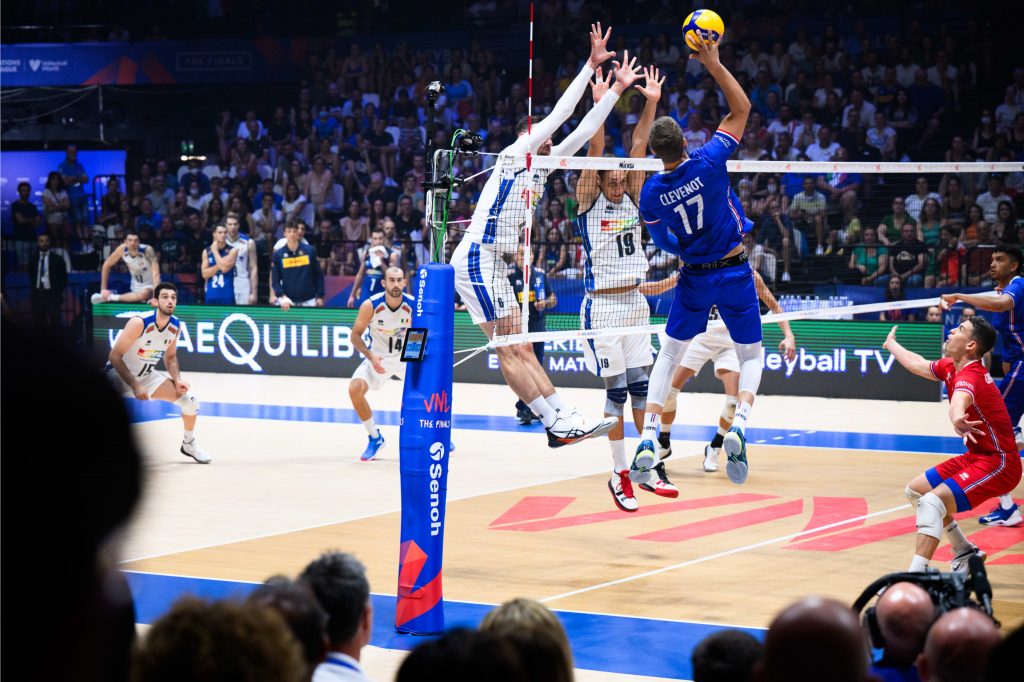 Italy's dream of winning the men's VNL in front of their own crowd evaporated in the semi-finals. France imposed themselves in Bologna with a sharp 3-0 win. Not even a splendid atmosphere at the Unipol Arena made by over 7,300 fans helped European champions take at least one set from the current Olympic Games winners. Italian volleyball legend in command of 'Les Bleus', Andrea Giani, had his team's star Earvin Ngapeth (4 aces tonight) at the disposal, unlike quarter-finals.
France arrived in the VNL final for the second time after that of the inaugural edition in 2018 and will challenge the USA tomorrow at 9 p.m. local time. Jean Patry highlighted France in the semis with 16 points. Trévor Clévenot had 76.47% attack (13/17).
2022 FIVB Men's Volleyball Nations League – semi-finals: