The United States was pushed to extreme limits by Turkey in the Round of 16 of the 2022 FIVB Volleyball Men's World Championship in Poland and Slovenia.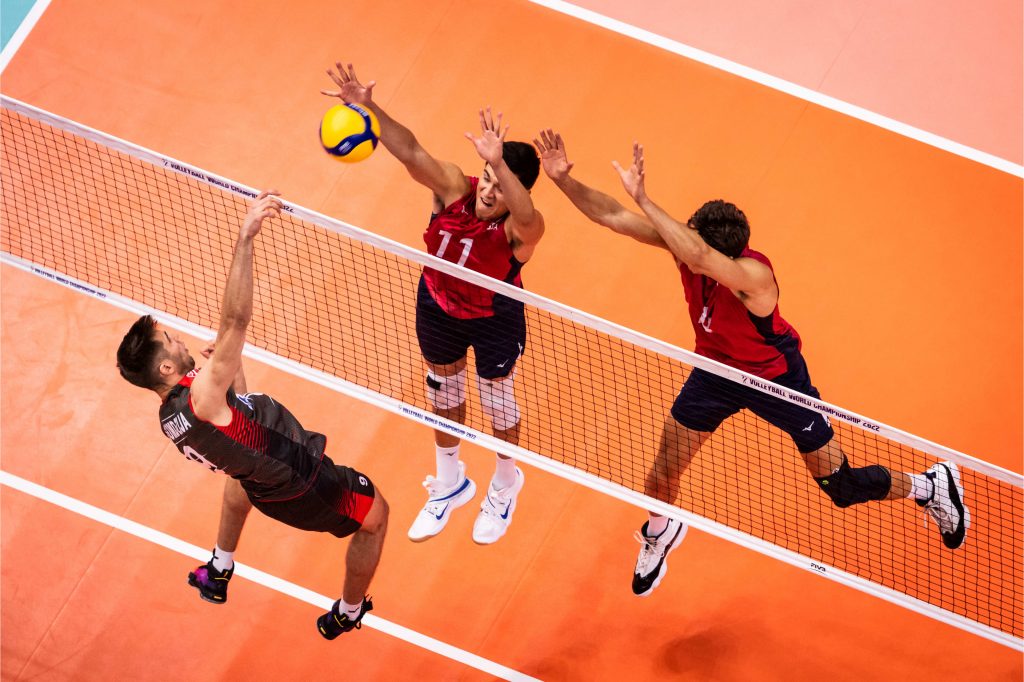 Turkey was so close to upsetting the big favorite USA in the Round of 16 of the Men's World Championship 2022 and going one step further from its already historic result in the global event, which is qualifying for the eliminations.
In Gliwice, Poland, in their absolute debut in the knockout stage, Nedim Özbey's players came back from two sets of disadvantage against the Americans and held the match in the balance until 12-12 of the tie break before giving up. If nothing else, the USA learned how much stability it lacks in its game prior to the quarter-final duel against the winner of the match between Poland and Tunisia.
David Smith stepped up as the savior of John Speraw's side. The middle blocker was almost perfect in the attack (72.22%; 14/18), scoring his team's high 17 points (it doesn't happen often that a player covering this position ends up as the top scorer for his/her team). Adis Lagumdžija was great on the other side, putting down 31 points.
2022 FIVB Volleyball Men's World Championship – Round of 16:
USA – Turkey 3-2 (25-21, 25-17, 22-25, 19-25, 15-12)
In progress:
Poland – Tunisia
Monday, September 5:
Netherlands – Ukraine
France – Japan
Tuesday, September 6:
Serbia – Argentina
Brazil – Iran
Completed matches:
Slovenia – Germany 3-1 (25-18, 25-19, 21-35, 25-22)
Italy – Cuba 3-1 (25-21, 21-25, 26-24, 25-18)