Brazil beat Iran in the 1/8 finals of the 2022 FIVB Volleyball World Championship and will take on arch-rivals Argentina in the quarter-finals.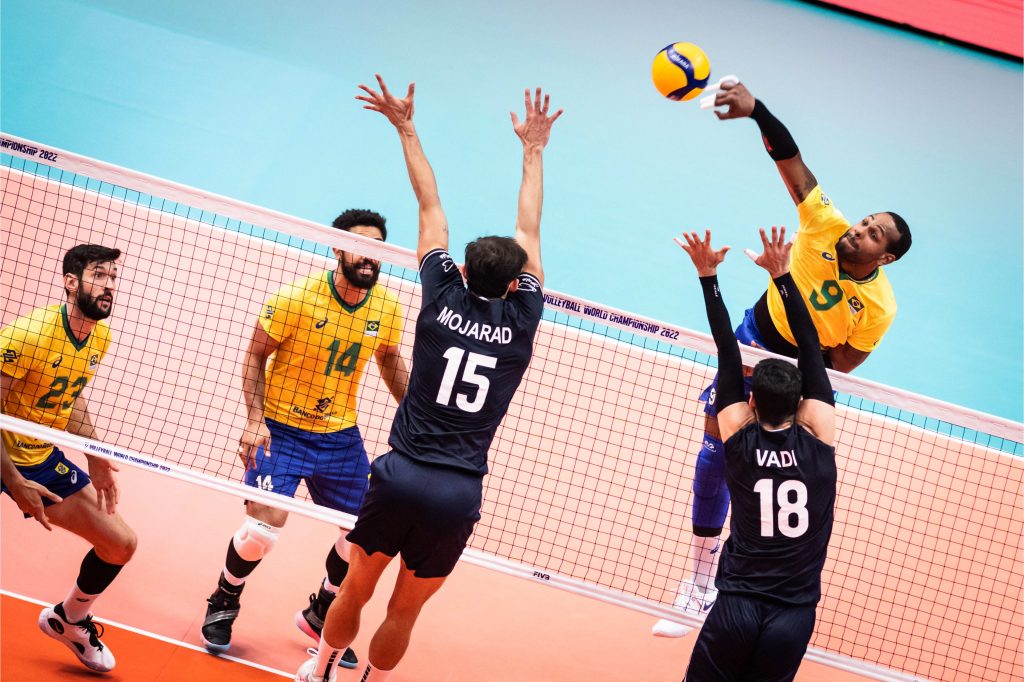 Brazil dominated Iran in the Round of 16 of the World Champs 2022 in Gliwice, Poland, winning the match by 3 sets to 0, and setting up a duel against Argentina for a place in the semi-finals. This way, all first-round clashes in the eliminations are concluded. Choked up by the defeat in the third place decider at the Tokyo Olympics last year, Brazil will have one of its biggest rivals on the road in search of a spot in the semi-finals. The duel will be held in two days.
After the warm-up today, the 'Seleção' head coach Renan Dal Zotto knew he couldn't count on Ricardo Lucarelli. The starting outside hitter felt pain in his right calf in Monday's training. The exam didn't show any injuries, and the Olympic champion even went to the court to start preparing for the game. But, feeling the pains once more, he ended up sidelined. Lucarelli gave way to Rodrigo Leão 'Rodriguinho', who was comfortable from the start so Brazil didn't seem to feel the absence of one of its stars. The South American powerhouse practically didn't suffer any scares against the Iranians. They were only behind on the scoreboard at times in the third set but remained firm to the pressure from rivals.
Yoandy Leal stood alone with double digits on Brazil's scoresheet: 20 points. Iran had no one with double digits.
2022 FIVB Volleyball Men's World Championship – Round of 16:
Serbia – Argentina 0-3 (23-25, 21-25, 23-25)
Brazil – Iran 3-0 (25-17, 25-22, 25-23)
Earlier:
Slovenia – Germany 3-1 (25-18, 25-19, 21-35, 25-22)
Italy – Cuba 3-1 (25-21, 21-25, 26-24, 25-18)
USA – Turkey 3-2 (25-21, 25-17, 22-25, 19-25, 15-12)
Poland – Tunisia 3-0 (25-20, 25-15, 25-20)
Netherlands – Ukraine 0-3 (16-25, 19-25, 18-25) France – Japan 3-2 (25-17, 21-25, 26-24, 22-25, 18-16)