Serbia had to work exceedingly hard to celebrate a win against Bulgaria in the second round (Day 4) of the 2022 FIVB Volleyball Women's World Championship.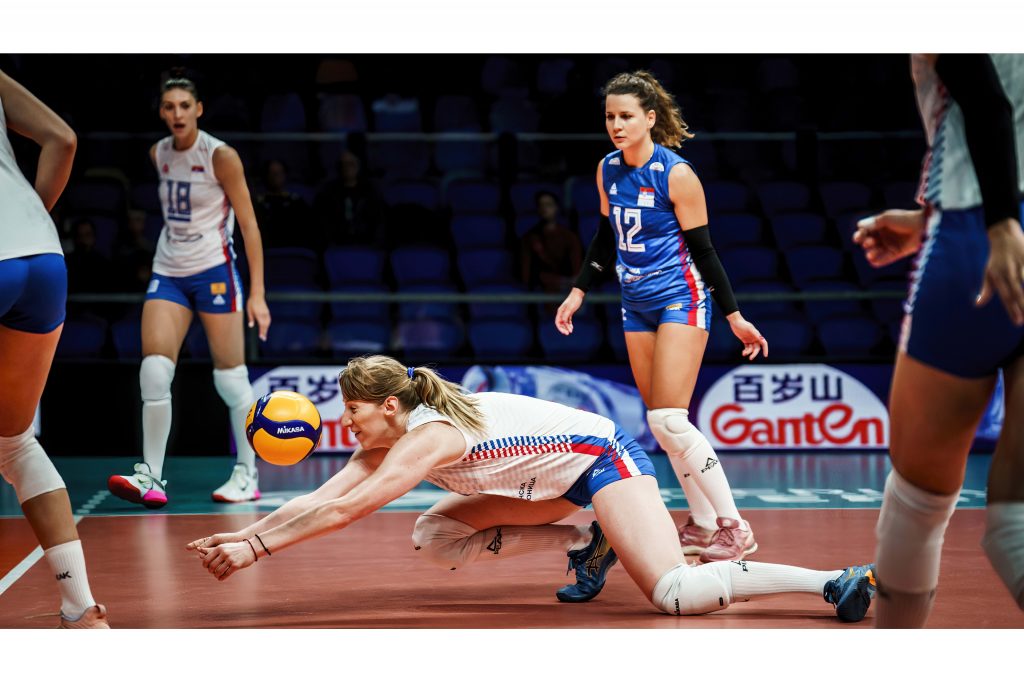 Bulgaria failed to punish the bad day of the Serbian players, who got a warning at the right moment, in the second round of the Preliminary Phase of the World Champs 2022. The Bulgarian ladies forced the titleholders to play five sets in Pool C's encounter in Arnhem, the Netherlands, and make a turnaround from 1-2 to 3-2.
Mostly thanks to Bianka Buša, who played perhaps her best match in the national team jersey in her career (26 points; 4 blocks), Serbia ended the match today unharmed: 3-2 (25-21, 22-25, 25-27, 25-21, 15-9). Silvana Chausheva scored 18 points on the losing side, while Mira Todorova made 4 blocks. This was Serbia's second victory and Bulgaria's second loss in the competition.
Also in Pool C, Vital Heynen's Germany earned their second victory in as many games in the event. They swept Kazakhstan, who were expected to be 0-2 at this stage of the World Champs.
Jennifer Janiska led the 'Butterflies' with 17 points, 5 of which came from the service line. Kristina Belova scored 10 points for Kazakhstan.
In the opening match of the second round of Pool D matches in Arnhem, the national team of Japan outplayed the Czech Republic en route to a 3-0 (25-15, 25-20, 25-12) run over. It was the second straight-set victory for the Asian team and the second defeat for the Czech Republic in the competition.
In a contest that was entirely one-sided, the Czech Republic had the only real opportunity in the second set when they advanced to a 5-1 lead before Japan began planning their comeback. Sarina Koga, an outside hitter and captain, scored a game-high 20 points to help her team get a hold of an easy victory.
2022 FIVB Volleyball Women's World Championship – Preliminary Phase, Day 4:

In progress:
Italy – Puerto Rico
Brazil – Argentina
9 p.m.:
USA – Canada