Italy got out of trouble on time against Puerto Rico in the second round of the Preliminary Phase of the 2022 FIVB Volleyball Women's World Championship.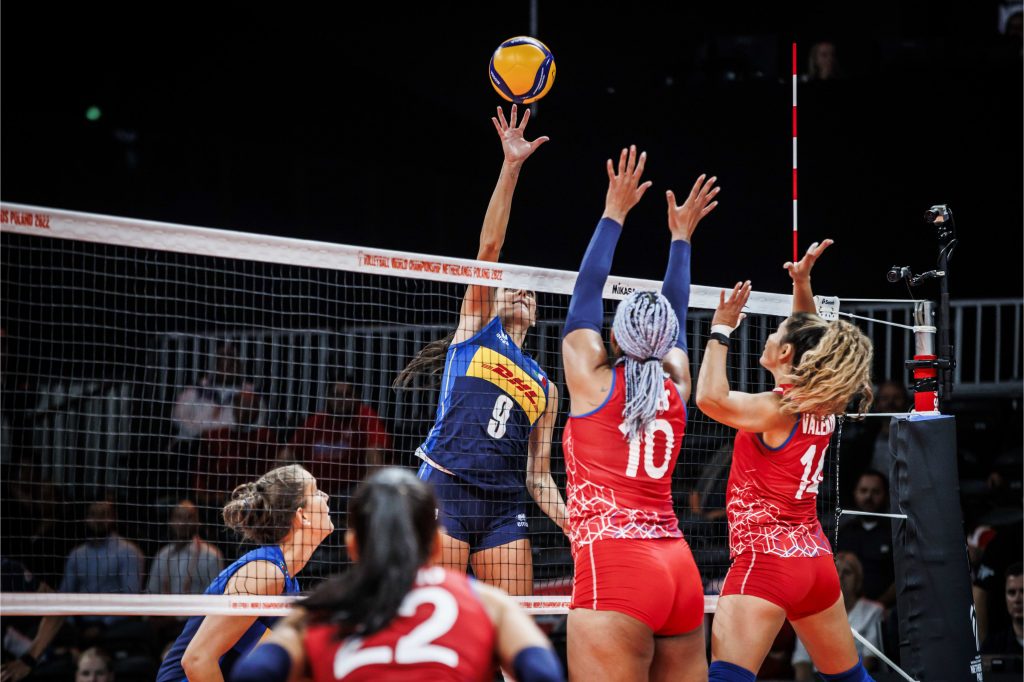 It was supposed to be an easy match for Italy in the second round of Pool A of the World Championship 2022 in Arnhem, the Netherlands. However, it turned out to be a real obstacle race for the European champions, who experienced great difficulty from the traps laid out by Puerto Rico. Italy's 3-0 win is thus rather misleading for those who didn't watch the encounter. Two sets went into overtime; the 'Azzurre' recovered from 17-21 with a run of 8-0 in the second set and turned around 16-20 in the third set.
Paola Egonu was the top scorer in the squad of Davide Mazzanti, who deployed an alternative lineup today. Caterina Chiara Bosetti made 4 blocks. Brittany Abercrombie scored 19 points for Puerto Rico. The fact that Italy didn't serve a single ace and suffered 6 says a lot about the lower level of their play than usual in this match.
Brazil caught up with Japan at the top of Pool D with the second win in as many games. The 'Seleção' beat Argentina in the South American 'Clásico', nailing the rival down to the very bottom of the charts. Brazil prevailed without suffering, showing as much volume of play as necessary, and will play the next match in the event against another national team from the continent, Colombia. The captain, Gabriela Guimarães 'Gabi', stood out on the winning side with 15 points. Ana Carolina Silva 'Carol' had 4 blocks. Daniela Simian Bulaich scored 15 points for Argentina.
Led by Alexandra Frantti (15 points) and Chiaka Ogbogu (4 blocks), the United States downed their NORCECA rivals, Canada, in the match within Pool C to reach 2-0. Kiera Van Rym also put down 15 points, but did it on the losing side.
2022 FIVB Volleyball Women's World Championship – Preliminary Phase, Day 4: