Serbia and the Netherlands concluded the first day of the second pool stage of the 2022 FIVB Volleyball Women's World Championship with victories.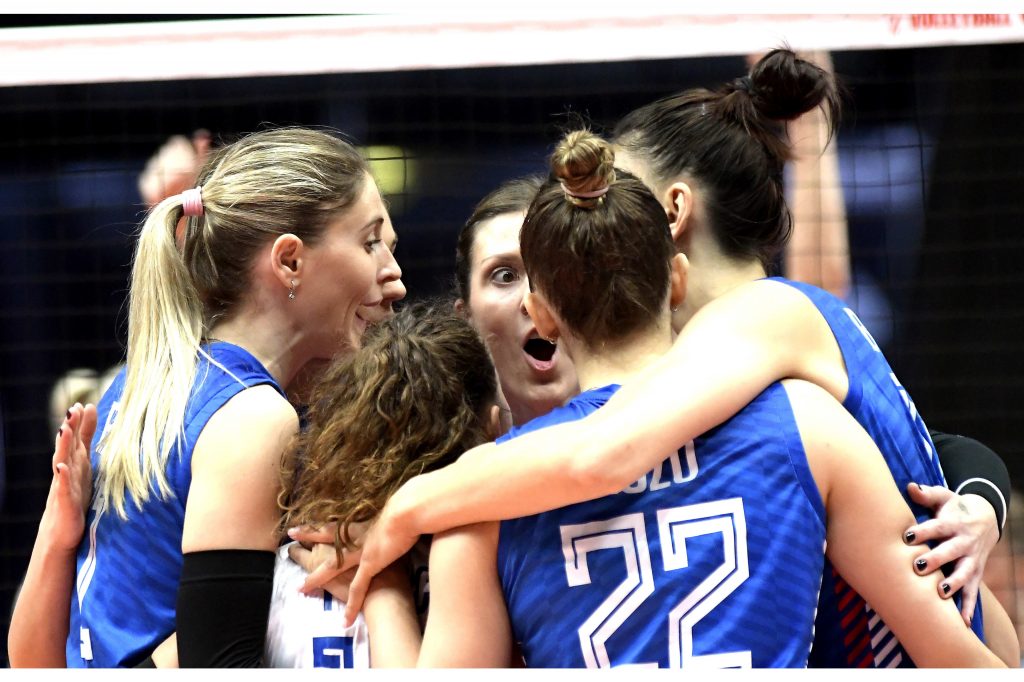 The Serbia National Team recorded its first victory in the second phase of the World Championship 2022. For now, no one can stop the reigning champions. They bagged five victories in the Preliminary Phase, and tonight they opened Phase 2 in the same style. In a duel in Pool F in Łódź, Serbia has always been at least one step ahead of the co-hosts, Poland. They didn't dominate, but they were good enough: 3-0 (26-24, 25-22, 25-18). The team of Daniele Santarelli continued to top the pool, replacing the USA, who briefly held first place, with a 6-0 record and 17 points won.
Tijana Bošković notched 14 points on the winning side, while Jovana Stevanović made 4 blocks. Olivia Różański put down 17 points for Poland.
The Dutch players won their first game in the second group stage too. The team of head coach Avital Selinger defeated Argentina in Pool E in front of its own audience in Rotterdam in four sets. The 'Oranje' recovered from a one-set deficit but is still out of the top four leading to the quarter-finals.
Eline Timmerman staged a surreal blocking output – in double digits. The young Dutch player collected 11 block points! Her teammate Nika Daalderop scored match-high 21 points. Erika Mercado tallied 15 points for Argentina.
2022 FIVB Volleyball Women's World Championship – Phase, Day 1: