In a face-off between the two of the biggest favorites for the title in the 2022 FIVB Volleyball Women's World Championship, Brazil saw off Italy in Phase 2.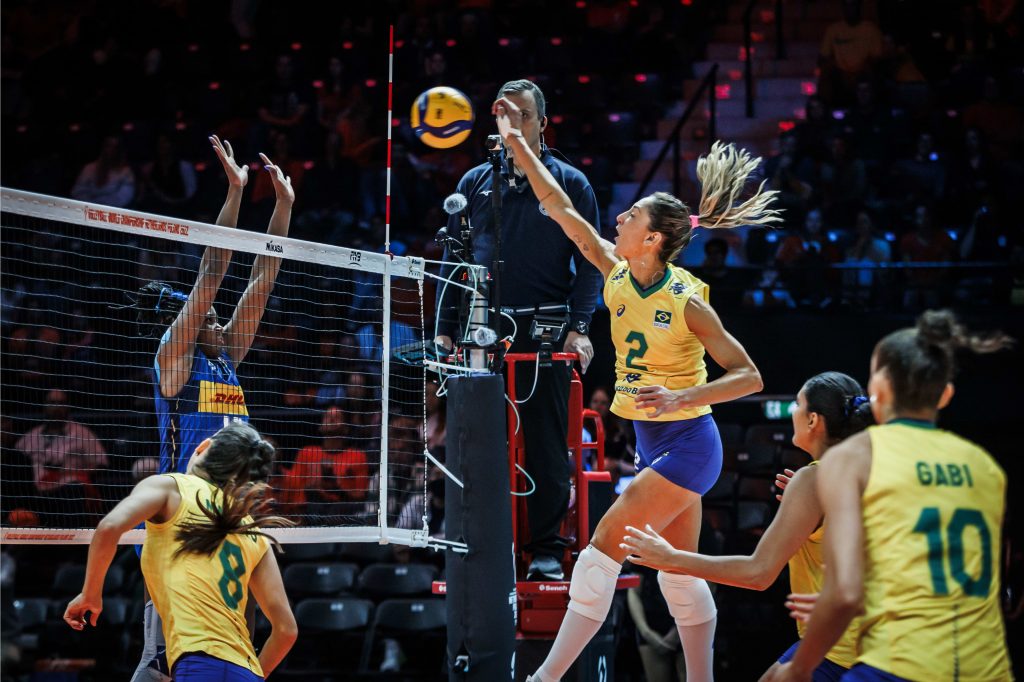 In an intense clash from start to finish, Brazil imposed itself after fighting to the very limits and, by the hands of Gabriela Guimarães 'Gabi', beat Italy with 3 sets to 2, partial 25-20, 22-25, 22-25, 25-21, and 17-15, in Pool E in Rotterdam, the Netherlands. The finalists of the last FIVB Volleyball Nations League took part in one of the most thrilling games of the competition that saw the little revenge of the team of José Roberto Guimarães 'Zé Roberto' on the 'Azzurre' for a defeat in Ankara. This way, Brazil ended the European Champions' five-match winning streak in the World Champs as Italy was one of only two undefeated sides until today.
The match featured an attacking duel between two of the top players in the world: Italian opposite Paola Egonu, who scored a match-high 37 points, and Brazilian outside hitter (and captain) Gabi, who led her team to victory with 30 points. Ana Carolina Silva 'Carol' recovered on time (missed the very finish of the Preliminary Phase due to injury) to set up 7 blocks. Anna Danesi was also efficient on the net, but for Italy, making 5 stuffs.
The USA started the second stage on the right foot and took a provisional first place in Pool F. Karch Kiraly's ladies prevailed over their NORCECA counterparts, the Dominican Republic, in four sets in Łódź, Poland, but only after having to bounce back from 0-1.
Alexandra Frantti top-scored for the US National Team with 17 points, just as Gaila González on the other side. Jineiry Martínez and Geraldine González made 5 blocks apiece. In case Serbia beats Poland, the USA will go back to second place in the charts.
Turkey recorded the fifth consecutive triumph in the World Champs. Also in Pool F, the team commanded by Giovanni Guidetti swept Germany and nailed rivals down to the last spot in the standings. Eda Erdem Dündar was the top scorer of the winning side with 14 points. Jennifer Janiska put down 16 for Germany.
2022 FIVB Volleyball Women's World Championship – Phase, Day 1:
In progress:
Netherlands – Argentina
Serbia – Poland