China and Brazil finished Day 3 of the 2022 FIVB Volleyball Women's World Championship, Phase 2, with wins in the only two matches on the schedule that brought them closer to the quarter-finals.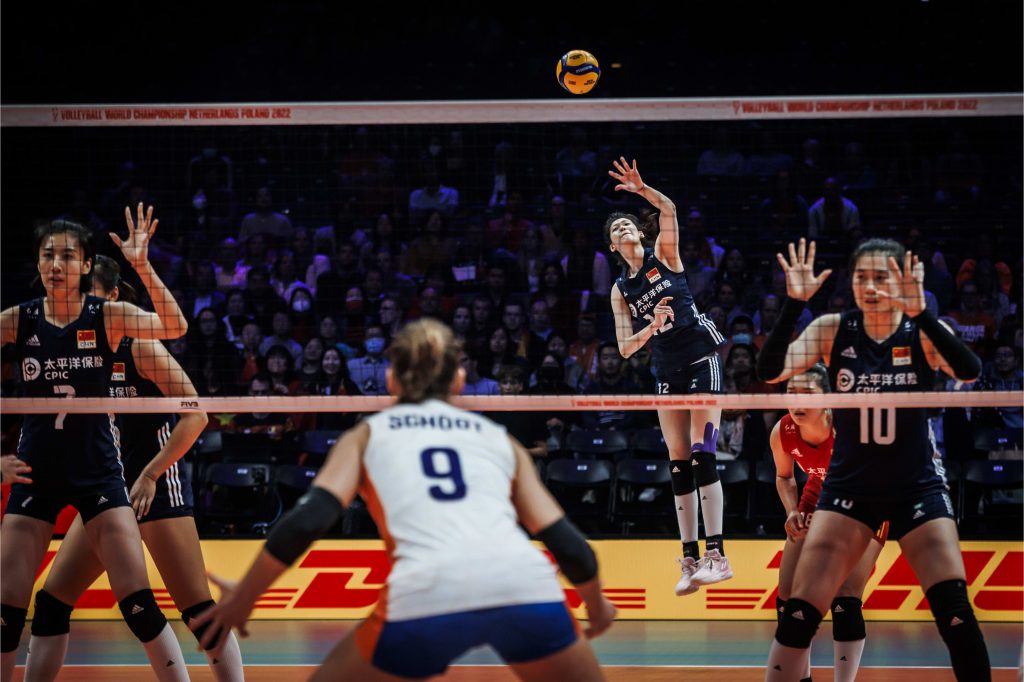 On Day 3 of the Women's World Championship 2022, China overcame multiple ups and downs to win their sixth match and come within a step of advancing to the quarter-finals. In Rotterdam, the Netherlands, in their second Pool E match, the Asians, who had previously only dropped sets to Brazil, faced a stiff battle from the home side. However, they rediscovered their finest performance in the tie-breaker to win 3-2 (22-25, 25-21, 25-15, 18-25, 15-12). The Chinese were able to keep second place in Pool E, moving above Italy, who also have six victories but have a total of 19 points. On the other hand, the outcome has complicated the Dutch team's hopes of playing in the quarter-finals in front of their home crowd. The 'Oranje' is now in sixth place with four victories (13 points), and in order to advance, they'll need to climb up at least two slots before Phase 2 concludes on Sunday.
Outside hitter Li Yingying finished the game with the most points. The Chinese left-handed player scored 23 points, while her teammate, Diao Linyu, made 4 blocks. Anne Buijs, the captain of the Netherlands, scored 18 points. Juliet Lohuis set up 4 blocks.
Earlier today, Brazil defeated Puerto Rico in three sets during which it conceded only 41 points overall to win its sixth World Championship match. With six victories and 17 points, the South Americans sit third in Pool E, with their set ratio being lower than China's. Their rivals from the Caribbean in today's encounter are no longer eligible to advance because they are ranked seventh with two victories (6 points).
Ana Carolina Silva 'Carol' top-scored for the 'Seleção' with 16 points, 7 of which from the block. No player from Puerto Rico managed to put more than 6 points on their accounts.
2022 FIVB Volleyball Women's World Championship – Phase 2, Day 3: