Gerdau Minas secured the ultimate semi-final spot at the 2022 FIVB Women's Volleyball Club World Championship in Antalya, Turkey.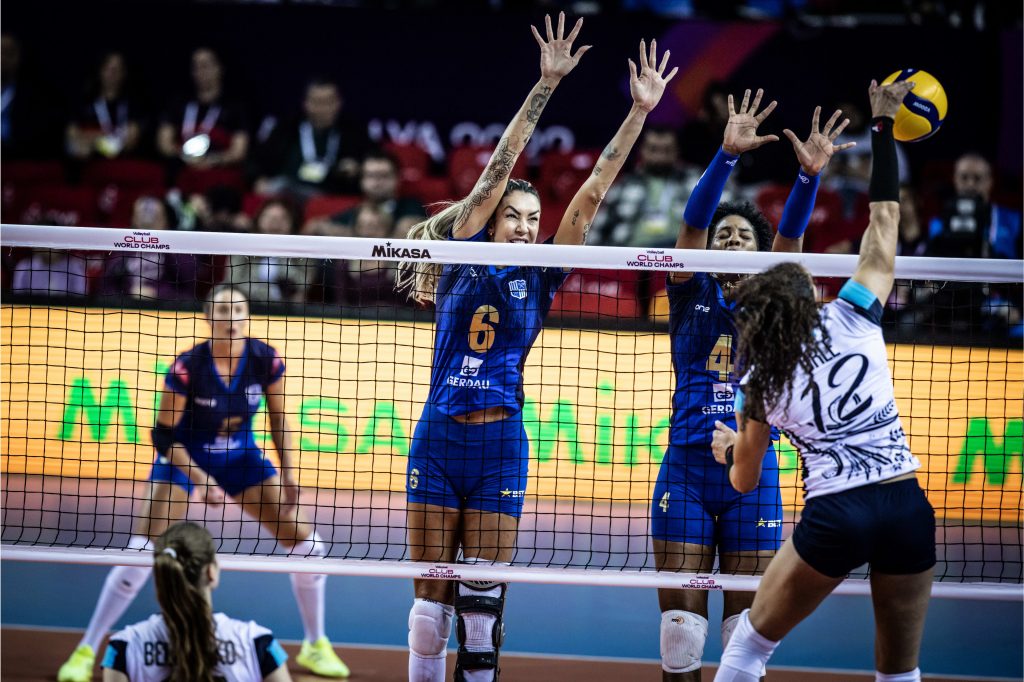 On the last day of the group stage, Gerdau Minas of Brazil scored a 3-0 (25-14, 25-13, 25-20) victory against Kuanysh Club of Kazakhstan to claim the final spot in Saturday's semi-finals at the FIVB Volleyball Women's Club World Championship 2022 in Antalya, Turkey.
Thaísa Daher notched 15 points for the winning side. Ukrainian Tatyana Aldoshina scored 17 for the Petropavlovsk team.
As the second-placed in Pool B, the Belo Horizonte side will play against Italy's Prosecco Doc Imoco Conegliano who won their head-to-head match for supremacy in Pool A against official hosts Eczacıbaşı Dynavit İstanbul: 3-1 (25-18, 21-25, 25-22, 25-18). The 'Panthers' inflicted the 'Tigers' first defeat in the season (15 out of 15 thus far in all competitions). This means that the event will feature an all-Turkish semi-final match, given that the defending champs VakıfBank Spor Kulübü took No. 1 in Pool B earlier.
In the match between Imoco and Eczacıbaşı, Swede Isabelle Haak 'won' duel of top-class opposites against Serb Tijana Bošković (26 pts. vs. 22 pts.).
FIVB Volleyball Women's Club World Championship 2022 – group stage, Day 3: