Nagoya, Japan – In a day full of intense action and suspenseful moments at the Poll 2 Volleyball Nations League (VNL) 2023, hosted in Nagoya, Japan emerged victorious against Bulgaria, Brazil conquered the Dominican Republic, and China prevailed over the Netherlands.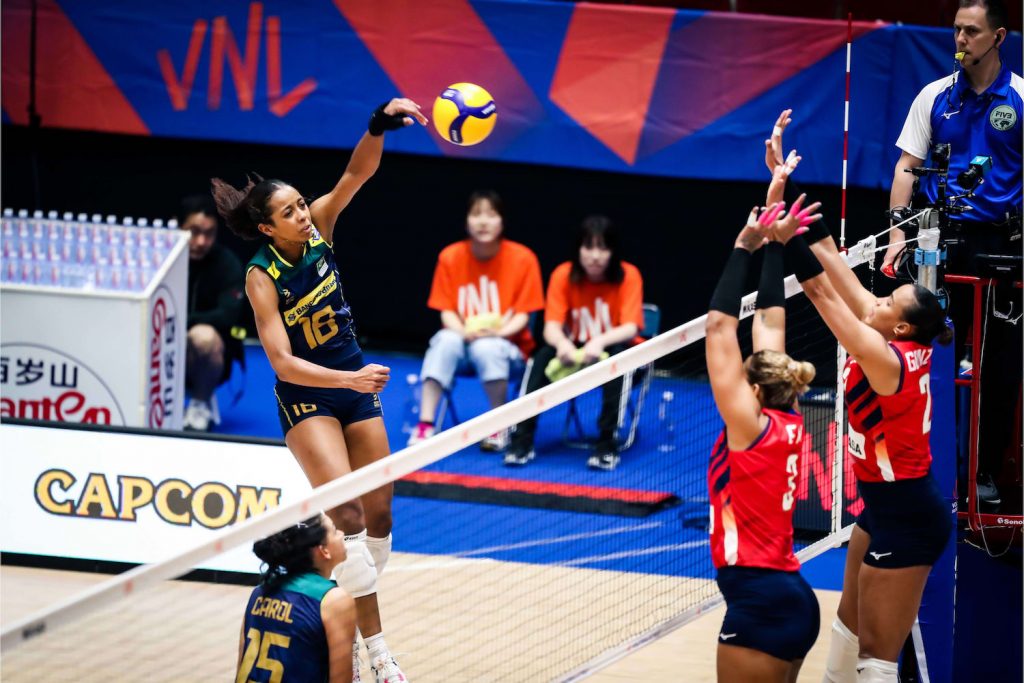 In the day's first game, Brazil confidently secured a 3-1 victory over the Dominican Republic. The Brazilian squad managed to overcome the fierce competition by their opponents, maintaining their composure throughout the four-set match, ensuring a triumphant start to the day. Dominican player Gaila Gonzalez emerged as the top scorer of the match. She powered her team's fight against the formidable rivals, securing 22 points, of which three were blocks and one was an ace. For Brazil, outside hitter Ana Cristina de Souza was the highest scorer, contributing 16 points towards their win.
Following Brazil's victory, the tournament witnessed another four-set match where China outperformed the Netherlands with a decisive 3-1 (27-25, 23-25, 25-22, 25-20) win. This victory marks China's third consecutive win since the beginning of the tournament, establishing their dominance in the league. Star player Li Yingying had another outstanding performance, leading the game with an impressive 27 points, including four aces and three blocks.
Despite the defeat, the Netherlands put up a spirited fight, with Nova Marring leading her team with a total of 21 points, contributing four aces. Unfortunately, this loss marks their fourth in as many matches, causing them to leave Nagoya without a single victory.
Japan, much to the delight of the home crowd, sailed smoothly to a commanding 3-0 (25-20, 25-17, 25-19) victory against Bulgaria. Japan's victory was a team effort with three players reaching double digits in scoring. Arisa Inoue stood out with 14 points, closely followed by team captain Sarina Nishida (Koga) with 13, and Kotona Hayashi contributing 11 points to the winning tally. Maria Yordanova led the scoring for Bulgaria with 9 points, while Mira Todorova and Merelin Nikolova followed closely, each contributing 7 points to the team's total score.