ANTALYA, TURKEY – Volleyball Nations League (VNL) action heated up in Turkey, as Poland, the United States, and the host nation Turkey clinched victories in Pool 1 today. Poland, Turkey, and Japan are leading the pack in the overall standings as we approach the conclusion of the VNL 2023 first week.
In a powerful opening to the day, Poland triumphed over reigning world champions Serbia in a straight-set match (25-18, 25-22, 30-28), marking their fourth win in VNL 2023. Polish opposite Magdalena Stysiak led the game with 20 points, complemented by Agnieszka Korneluk's 13. Aleksandra Uzelac emerged as Serbia's top scorer with 11 points.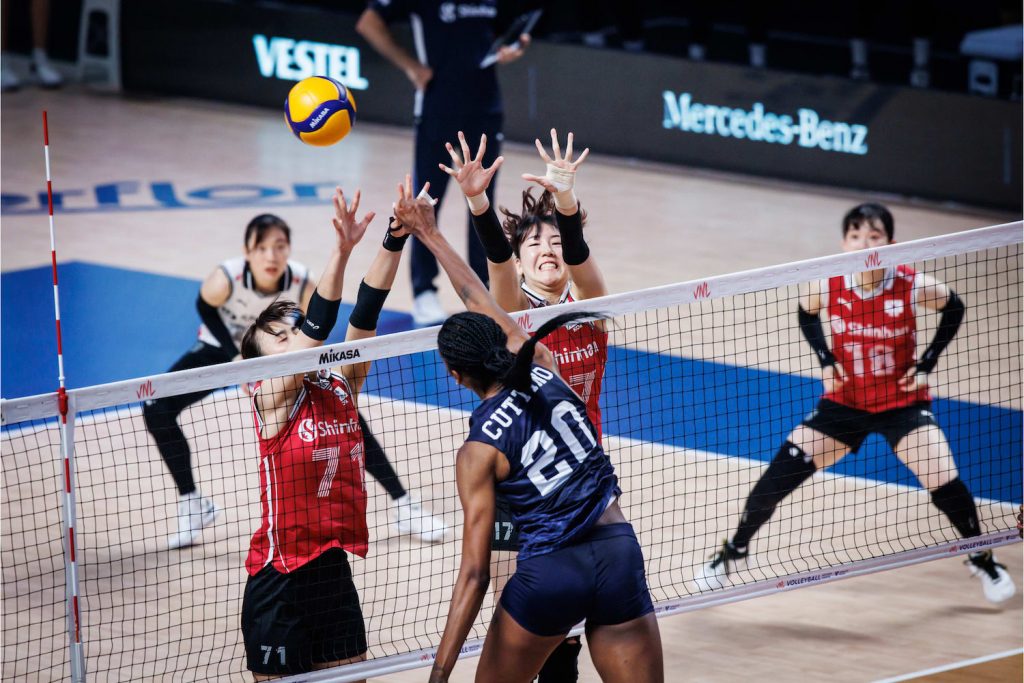 Subsequently, the United States, the current Olympic champions, continued their winning streak in Antalya, downing Korea in three sets (25-16, 27-25, 25-11). Danielle Cuttino from the USA scored an impressive 19 points, and her teammate Avery Skinner added 14 to the tally. For Korea, Pyo Seungju was the highlight, contributing a commendable 11 points.
In the day's closing game, Turkey charmed their local supporters with a sweeping victory (25-19, 26-24, 25-19) over defending champions Italy, marking their third consecutive win in Pool 1. Melissa Vargas led the scoring for Turkey with a remarkable 22 points, while Kubra Akman contributed 9, Zehra Gunes and Illkin Aydin each added 8 points to the total. On the Italian side, Sylvia Nwakalor was the leading scorer with 17 points, closely followed by Alice Degradi with 13.