As the first Volleyball Nations League (VNL) week in Turkey concluded, Thailand, Canada, and the USA emerged victorious in their respective matches.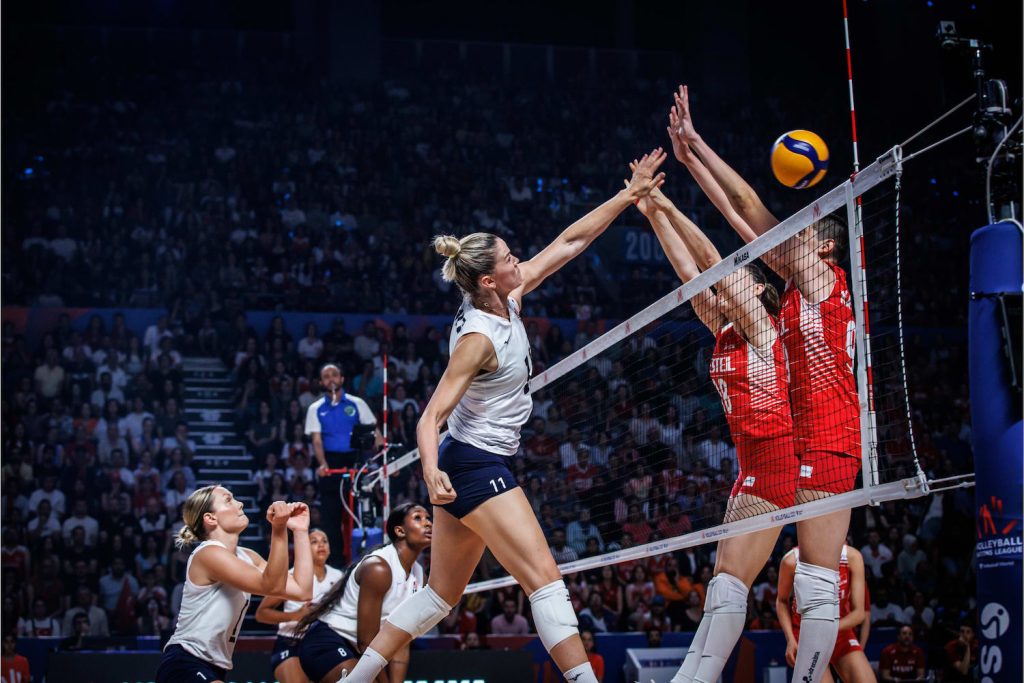 In the day's opening match, Thailand delivered a dominant performance, sealing a decisive 3-0 victory (25-17, 28-26, 25-21) over Korea. The star of the match, Chatchu-On Moksri, an outside hitter for Thailand, scored an impressive 20 points, including two kill blocks and two aces. Despite Park Jeongah's efforts, who led the Korean team with a total of 14 points, including three kill blocks, it was not enough to overcome Thailand's onslaught.
In a thrilling second match, Canada clinched a nail-biting victory over Serbia in a five-set match (18-25, 28-26, 25-23, 18-25, 15-12).
The final match of the day witnessed the USA securing a hard-fought victory over Turkey, prevailing 3-2. It was a closely contested battle with Turkey's Vargas and Karakurt scoring 26 and 25 points respectively. However, it was Drews from the USA, with her 19-point contribution and Avery Skinner's additional 16 points, that steered their team towards victory. Despite Turkey's impressive performance, their 30 errors proved costly, leading to the USA's triumph in Antalya.