On the last day of the first week of the 2023 Volleyball Nations League (VNL) held in Japan, dominant performances were delivered by Brazil, Germany, and China, securing wins over Croatia, Bulgaria, and Japan respectively.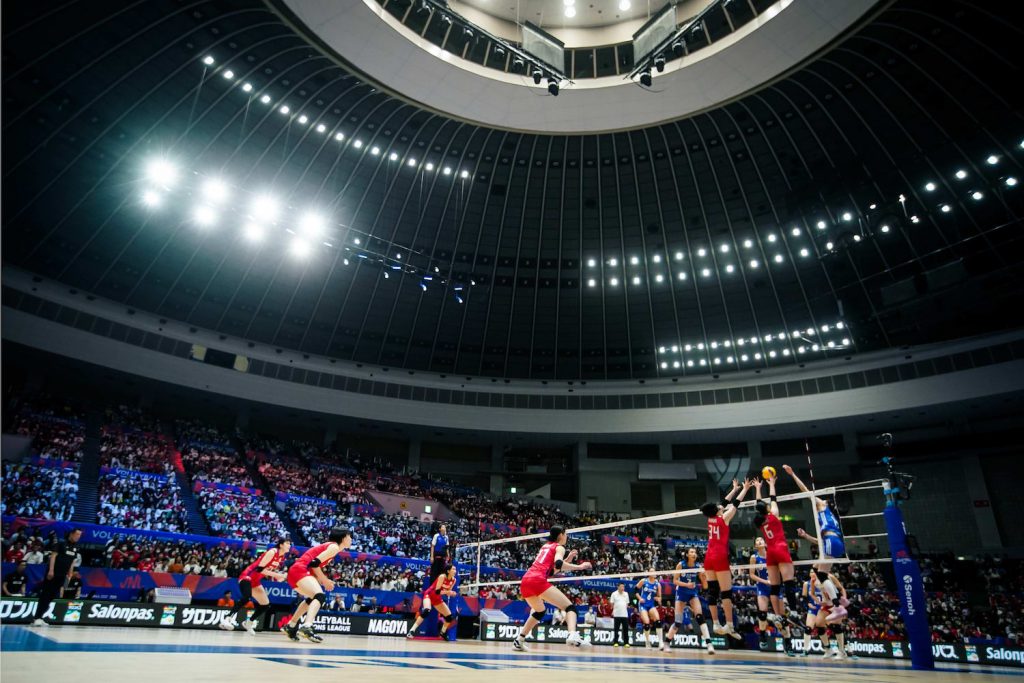 The day began with a powerful performance from Brazil against Croatia, with Ana Cristina de Souza leading her team to a 3-0 sweep (26-24, 25-18, 25-8). De Souza clinched an impressive match high of 22 points, including three kill blocks, demonstrating a 55% success rate in attack, and wrapping up with two of her team's seven aces.
Following Brazil's decisive win, an intense face-off between Bulgaria and Germany ensued. After a dramatic five-set match, Germany emerged victorious with a 3-2 (18-25, 25-20, 23-25, 26-24, 15-10) win. On the Bulgarian side, Maria Yordanova delivered an exceptional performance with 28 points, inclusive of three aces. On the winning team, Lena Stigrot led with 17 points, and five players impressively reached double digits.
In the day's final match, an all-Asian clash between two undefeated teams in VNL 2023, China successfully outplayed the host nation, Japan. The result was a clean 3-0 (25-18, 27-25, 27-25) sweep, marking the end of Pool 2's competition in Nagoya. China's success was largely due to the stellar performance by outside hitter Li Yingying, who scored a match-high 20 points and demonstrated a 58% success rate in attack, including one kill block. Despite a valiant effort by Japan's captain, Sarina Nishida (Koga), who tallied 19 points, including two aces, China climbed to second place in the standings, ending the first week on a high note.