OTTAWA, CANADA – The first round of Pool 1 matches in the Volleyball Nations League 2023 sparked excitement in the nation's capital, with the host country Canada celebrating a successful start against Cuba while Argentina achieved a stunning triumph over Italy.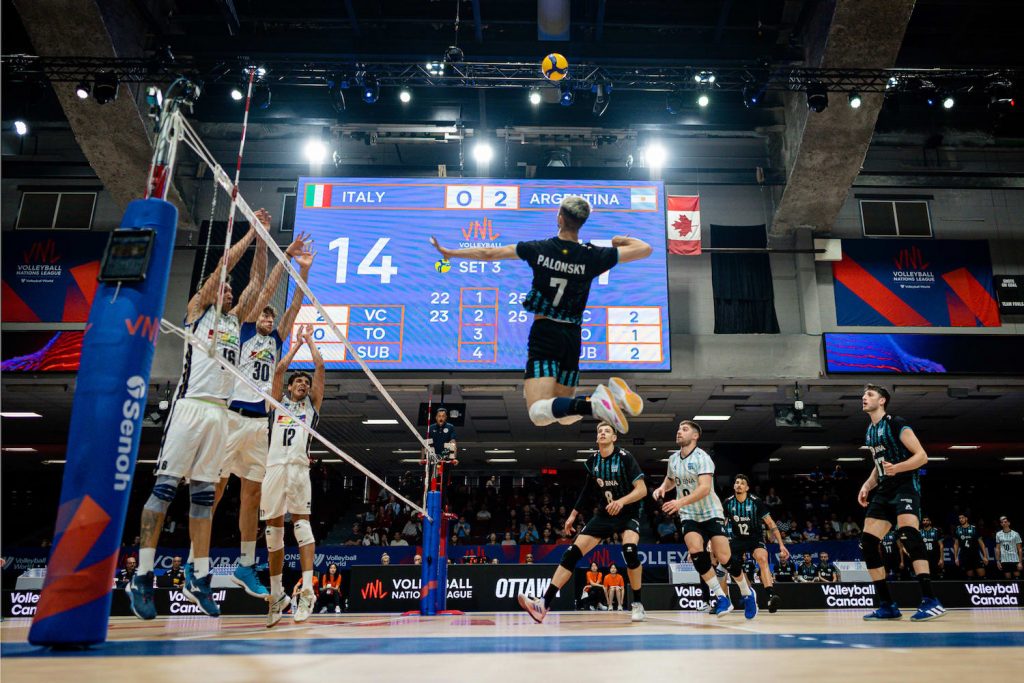 The day began with a clash between Argentina and Italy, with the Argentinian side delivering a stunning upset. The South Americans, who proudly hold a bronze medal from the Tokyo Olympics, triumphed over the reigning world champions in a straight 3-set victory (25-22, 25-23, 25-18), making an impressive start to their VNL 2023 journey.
Argentina's Olympic medalist, Bruno Lima, led the charge with 17 points, supported by 11 points each from Luciano Palonsky and Luciano Vicentin. Italy found their primary scorer in Yuri Romanò, who contributed 14 points.
The second match of the day saw the Canadian men's national team take on NORCECA rivals, Cuba. Thousands of eager fans packed the TD Place in Ottawa, creating an electrifying atmosphere as Canada clinched a thrilling five-set victory (25-21, 26-28, 25-21, 22-25, 15-13) in their debut game under new head coach, Tuomas Sammelvuo.
Ryan Sclater, the opposite, played a crucial role in the Canadian win, racking up 27 points. Outside hitters Stephen Maar and Nicholas Hoag also delivered powerful performances, contributing 18 and 13 points respectively. Cuba's top scorer, Jesus Herrera, ended the match with an impressive 28 points while outside hitters Miguel Angel Lopez and Marlon Yant tallied 15 points each.