The reigning French women's club volleyball champions Volero Le Cannet have acquired four young Russian players for the next season.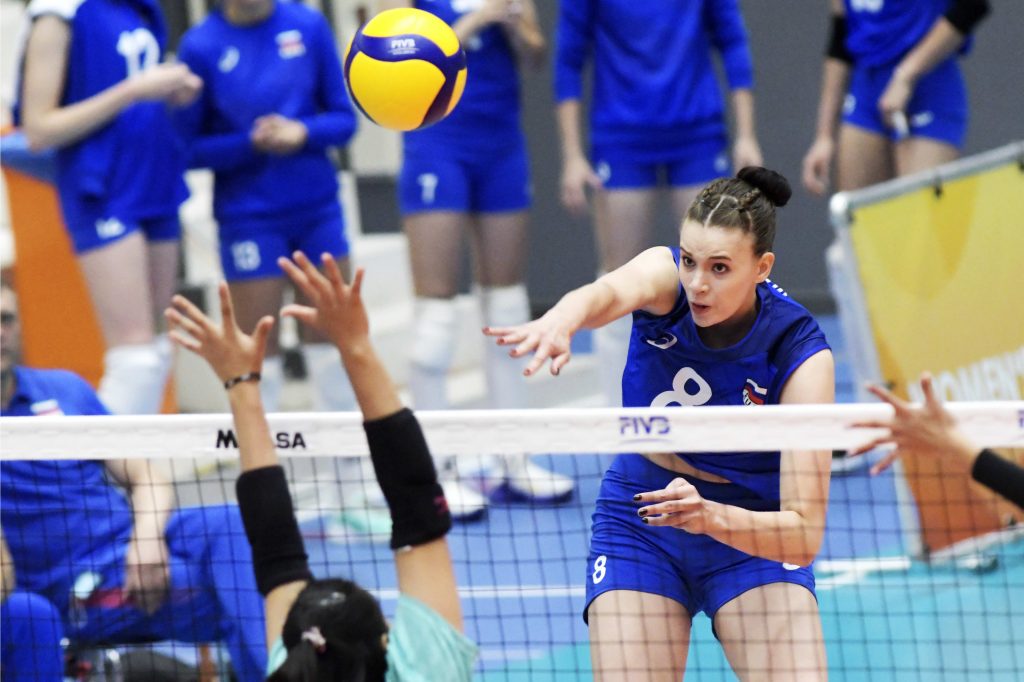 The fact that Russian clubs won't be able to compete in international competitions also in 2022-23 puts the young players in the country in an unenviable position in terms of their development. So, every interesting offer from foreign clubs will likely lure them to leave their homeland. For example, French champions Volero Le Cannet are massively staffing their roster with young Russian players.
The Ligue A side has already officially introduced two 19-year-olds and also big Russian prospects: the opposite hitter Vita Akimova and middle blocker Elizaveta Kochurina. Akimova, who came from Dinamo-Metar was awarded Best Scorer, Best Opposite Spiker, and Best Spiker of the last FIVB U20 World Championship. Kochurina, who came from Proton, was awarded Best Middle Blocker of the 2017 CEV U16 European Championship and 2018 CEV U18 European Championship. According to Sport BO, their teammates in Volero Le Cannet next season will be a 17-year-old setter Viktoriia Kobzar (Smena, Russian 4th division – Best Setter of the 2021 FIVB U18 World Championship), as well as a 23-year-old outside hitter Anna Kotikova (Dinamo Krasnodar – Best Opposite Spiker of the 2017 FIVB U20 World Championships, member of the Russia senior national team in the 2019 FIVB VNL).
The potential for development of young Russian players in Volero as well as in other European isn't in question but what might worry the Russian federation (VFV) is the possibility of not receiving fees for these transfers despite the regulations they introduced a year ago. The regulations stipulated that a foreign club must pay the VFV at least 100,000 euros for players of the Russian national teams under the age of 21, and at least 50,000 euros for players under the age of 24. Volero can take advantage of the current situation in the world and refuse to pay, while the European Volleyball Confederation (CEV) and the International Volleyball Federation (FIVB) will simply issue new transfer certificates to the players.
See our sections – Transfers – Done Deals and Transfers – Rumors.