In a duel of the Top 4 (before the match) teams in the closing of the second week of the 2022 FIVB Men's Volleyball Nations League standings, Poland defeated the United States.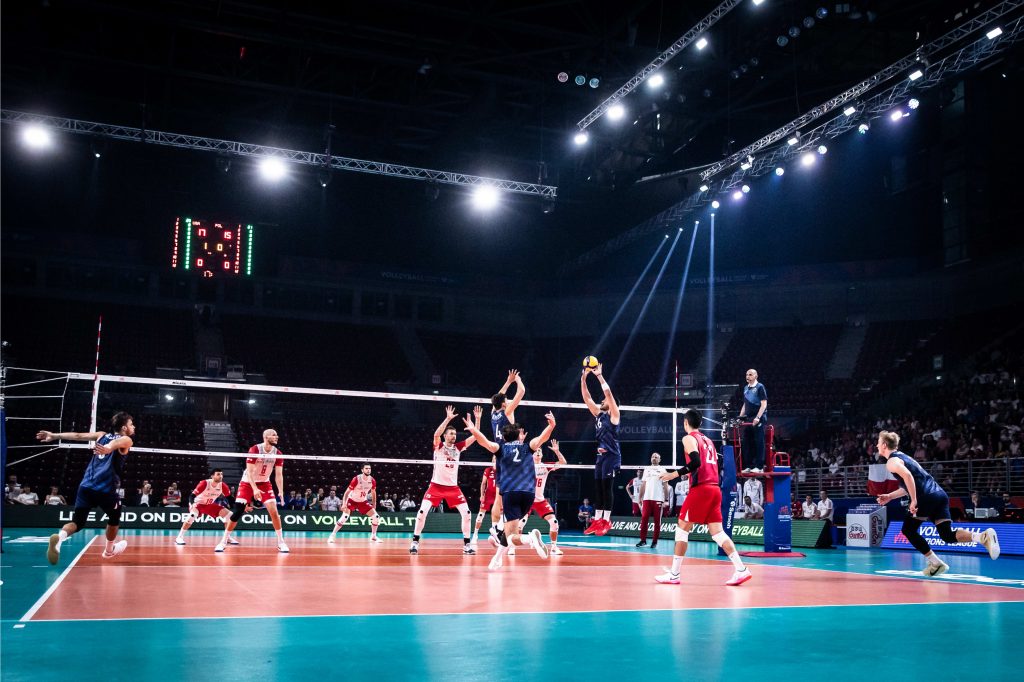 Poland is the runner-up of the VNL 2022 after the second week. In the match of Pool 4 in Sofia, Bulgaria, in which the second place before the final week of the preliminary stage was at stake, the world champions needed a lot of strength to overpower rivals who, just like them, had only one defeat. After losing the opening set, Poland trailed 9-12 in the second and third sets and 1-5 in the fourth set, but emerged victorious in all of them to maintain the longest winning streak of all teams in the VNL 2022 thus far of six games, having 7-1. Bartosz Kurek top-scored Poland with 23 points. Jakub Kochanowski made 4 blocks.
France also earned its seventh victory in the tournament. Olympic champion had the role of a favorite against Germany, and a setback in the third set didn't stand in their way of beating rivals and claiming the top spot in the table.
Apart from the aforementioned teams (France, Poland, and the USA), the top eight of the Nations League currently include Italy (swept China today), Japan (3-1 vs Slovenia), the Netherlands (which played its last match in Week 2 yesterday), Brazil (recorded the third win in a row by prevailing over Bulgaria 3-0) and Iran (ended its second-week campaign a day before).
2022 FIVB Men's Volleyball Nations League – preliminary stage, Week 2, last day: