The France Men's Volleyball National Team libero, Jénia Grebennikov, explained the reasons that led him to stay playing in Russia even though the majority of foreign athletes (not only in volleyball) left the country after the war in Ukraine started.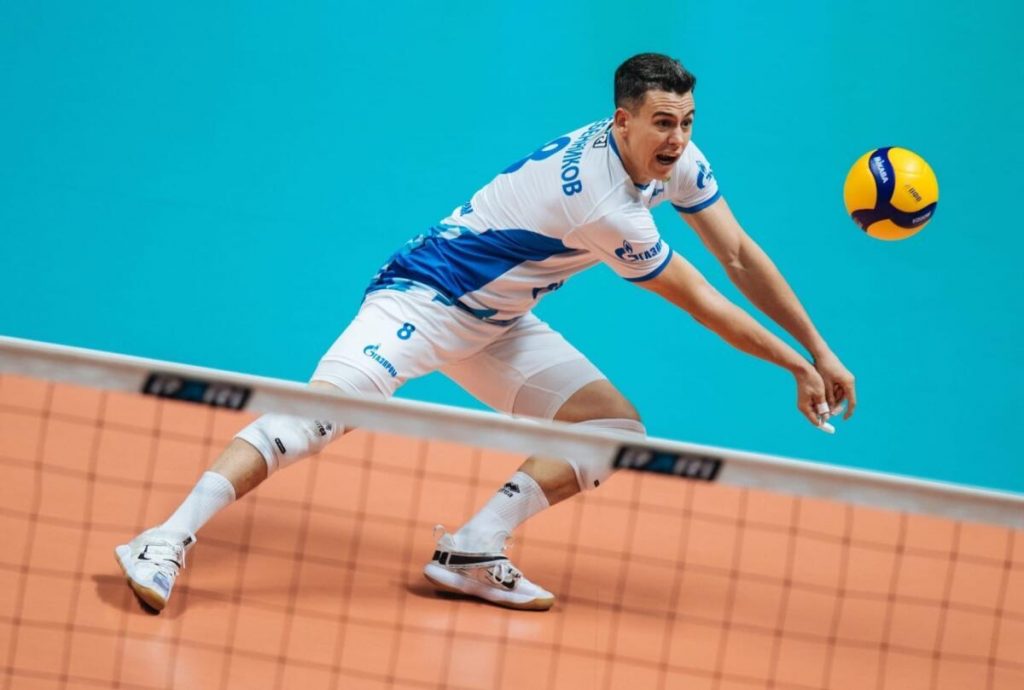 In the summer of 2021, one of the best liberos in the world and Olympic champion in Tokyo, Grebennikov, signed a three-year contract with Russia's Zenit Saint Petersburg. And despite the context of the armed conflict in Ukraine, initiated by Russia, he decided to stay in the country to conclude the last season and set off an ongoing season. Given the geopolitical situation, many foreign athletes refused to return to Russia or come there at all, and some left the country already during the last season. Grebennikov also had doubts about it, but he returned to Zenit St. Petersburg for 2022-23. In an interview with L'Équipe, the 32-year-old player recalled that he panicked after the February events when Russia launched a military special operation in Ukraine, told how he feels now in St. Petersburg, and admitted that he had instructed the agent to search for other teams.
Speaking of the reasons for staying in Russia, Grebennikov stressed the financial aspect: "Yes, very clearly (the financial aspect clearly played a role). I signed for three years with Zenit, the biggest contract of my career. I'm 32 years old, I'm a father, and I have responsibilities. I fully stand behind this choice."
In the summer, there were rumors about the return of Grebennikov to the Italian league, despite the current contract with Zenit until 2024. The player doesn't hide the fact that at the end of last season he instructed his agent to find out about alternative options.
"I did, of course (send an agent to find a way out), at the end of last season. Except that everything was closed. The market, including for the following year, is almost closed, especially for a foreign libero. I wasn't even looking for a big salary, but a strong project that corresponded to my aspirations. Nothing interesting was put on the table. If tomorrow a new offer arrived, I'd study it carefully," Grebennikov said.