In the first game of the 11th round of the French Ligue A, Toulouse defeated Tourcoing 3:1 (25-19, 25-15, 22-25, 25-19). In a great atmosphere in front of almost 2,000 fans, the team led by Daniel Cagliari who scored 18 points (50% attack, 3 aces) achieved their 4th victory and keeps pace with the teams fighting for the playoffs. Moritz Reichert with 14 points (63% attack, 78% reception, 1 block, 1 ace) was the most efficient player of TLM.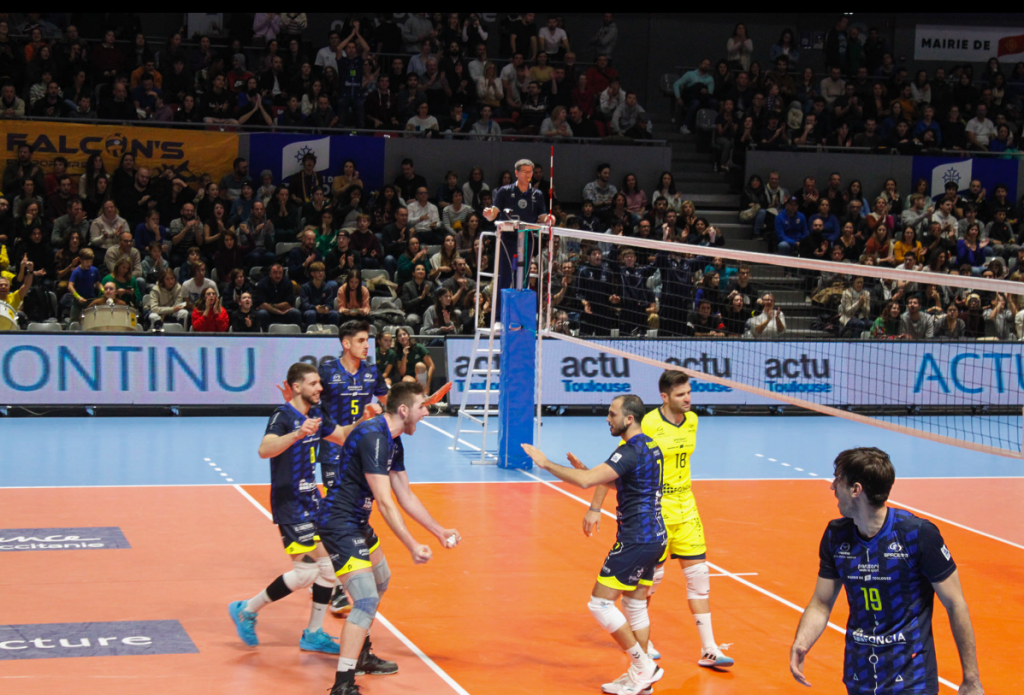 Ahead of the other matches of 11th round to be played tomorrow, Chaumont holds 1st place in the overall standings, while Tourcoing is currently on 5th and Toulouse on 9th place.
On Saturday, the remaining 6 games are scheduled, in which Nice hosts Poitiers, Sete will clash with Montpellier, St-Nazaire with Paris, Cambrai plays with Narbonne, Nantes will host Chaumont, and Plessis-Robinson comes to Tours.
December 2, 2022
Toulouse vs Tourcoing 3-1 (25-19, 25-15, 22-25, 25-19) – stats
Decmber 3, 2022
Nice vs Poitiers
Sete vs Montpellier
St-Nazaire vs Paris
Cambrai vs Narbonne
Nantes Reze vs Chaumont
Tours vs Plessis-Robinson