In Dresden, VC Wiesbaden and Dresdner SC played a great and exciting match of the 12th round of the Bundesliga. Against the current champion from Dresden, the Wiesbaden team managed to achieve a great victory. After a battle in 5 sets VC Wiesbaden defeated Dresdner SC 3-2 (26-24, 25-23, 19-25, 20-25, 15-12).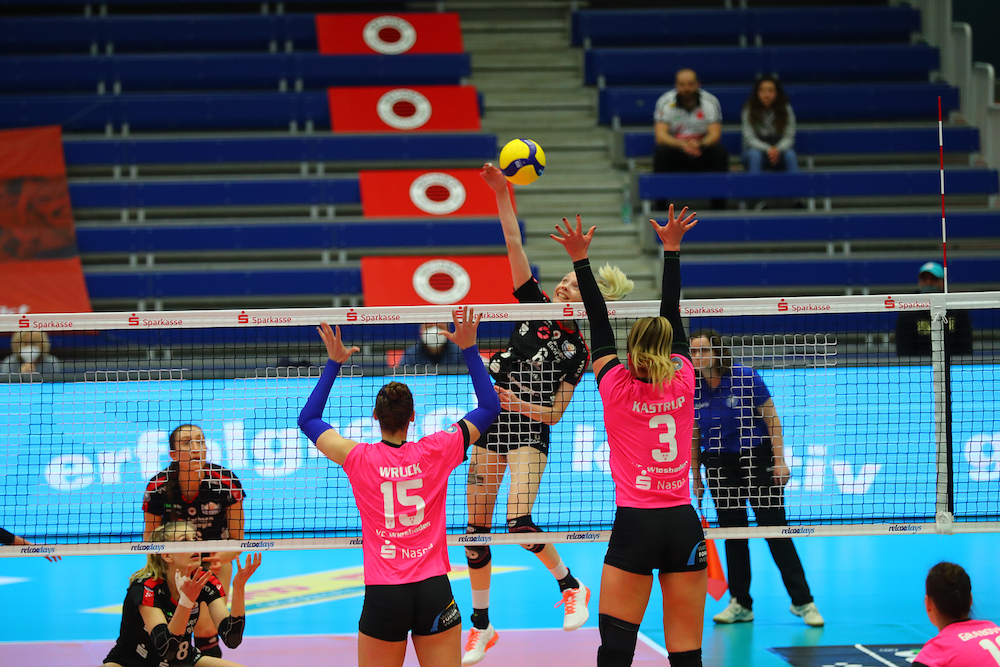 Laura Künzler was the top scorer with 26 points for VC Wiesbaden, and Pia Leweling added 13. Maja Storck from Dresdner SC with 27 points was the top scorer of the match, and Jennifer Janiska added 18 points. This is the second defeat for Dresdner SC by VC Wiesbaden in the Bundesliga this season. In the first match played on October 6, 2021 in Wiesbaden, VC Wiesbaden won 3-0 (25-18, 28-26, 25-23).
Three more games are scheduled today.
1.Bundesliga
January 4, 2022
Dresdner SC – VC Wiesbaden 2-3 (24-26, 23-25, 25-19, 25-20, 12-15) – stats
January 5, 2022
Schwarz Weiß Erfurt – Allianz MTV Stuttgart
SC Potsdam – SSC Palmberg Schwerin
Ladies in Black Aachen – VfB Suhl LOTTO Thüringen