The first matches of the Bundesliga playoff semifinals have been played. The semifinals are played in a "best-of-five" format and the first victories were achieved by the teams of VfB Friedrichshafen and Berlin Recycling Volleys.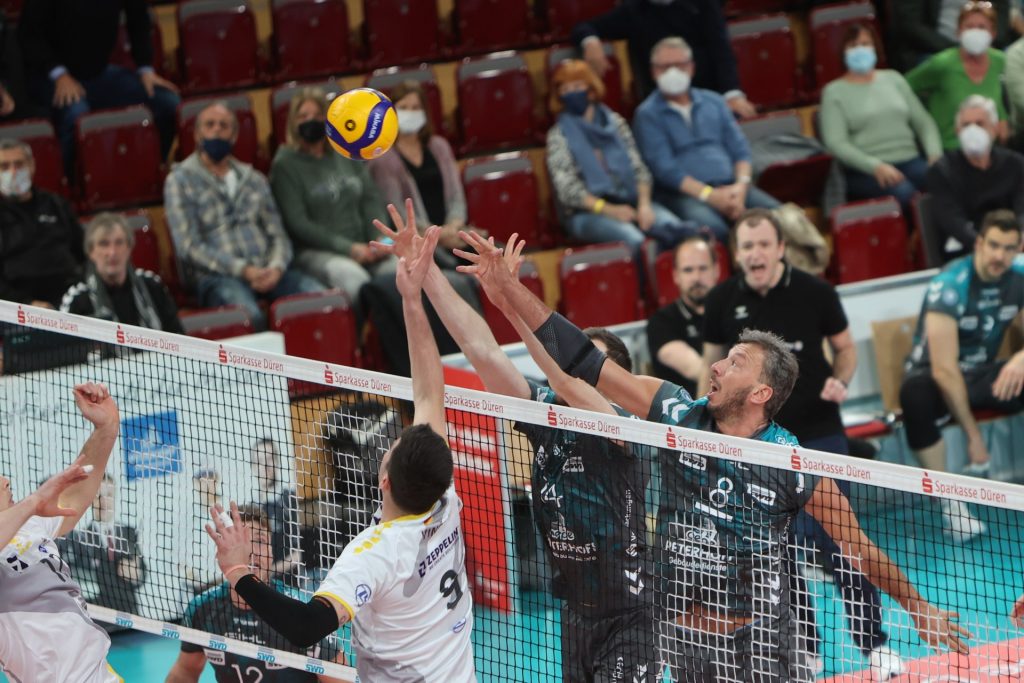 VfB Friedrichshafen won the first semifinal match played in Düren 3-2 (25-19, 22-25, 20-25, 25-22, 15-10) and gained an advantage in the "best-of-five" series. The second match is scheduled for Sunday, April 3 in Ulm.
In the second semifinal clash in Berlin, the hosts defeated United Volleys Frankfurt 3-1 (25-20, 25-17, 22-25, 25-23). The next game in this semifinal series is scheduled for Saturday, April 2 in Frankfurt.
1st Bundesliga – Playoffs – Semifinals
March 30, 2022
SWD powervolleys Düren – VfB Friedrichshafen 2-3 (19-25, 25-22, 25-20, 22-25, 10-15) – stats – (0-1 in the semifinals)
Berlin Recycling Volleys – United Volleys Frankfurt 3-1 (25-20, 25-17, 22-25, 25-23) – stats – (1-0 in the semifinals)
April 2, 2022
United Volleys Frankfurt – Berlin Recycling Volleys
April 3, 2022
VfB Friedrichshafen – SWD powervolleys Düren