An important transfer move for the next season was made by the reigning Greek men's volleyball club champions Panathinaikos A.O.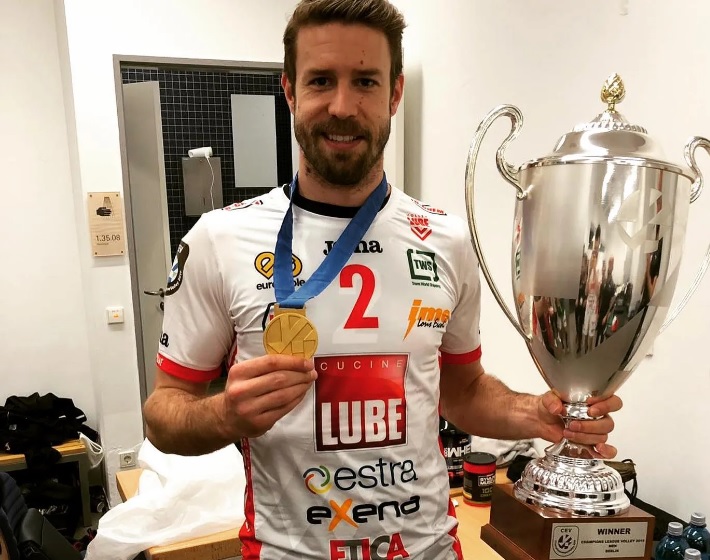 Panathinaikos agreed to terms with the former Italy National Team member Jiří Kovář. By completing the transfer of the 33-year-old outside hitter, the 'Greens' added the last gear to their starting line-up engine for 2022/23.
Kovář came to the ranks of the reigning Volley League champions bringing an enviable trophy record achieved mostly with Cucine Lube Civitanova for whom he has been competing for as many as 11 years. With this SuperLega side, Kovář has conquered practically everything. Among other titles, he won the CEV Champions League and FIVB Club World Championship (both in 2019), 6 Italian Championships, 3 Italian Cups, and 2 Super Cups. Prior to that, with Sisley Treviso, the Czech-born player who has been competing for Italy National Team between 2011 and 2021, took the CEV Cup in 2011.
Earlier, the Athens side brought in outside hitter Andreas Fragkos (Foinikas Syros ONEX), middle blocker Giorgios Petreas (P.A.O.K), libero Dimitris Zisis (Olympiacos S.F.P.), Vasilis Kostopoulos (A.O.P. Kifissias), and Cuban opposite hitter Fernando Hernández (Halkbank, Turkey), while they extended with Brazilian middle blocker Lucas Victor Rangel and Danish setter Axel Jacobsen.
See our sections – Transfers – Done Deals and Transfers – Rumors.