For the fourth consecutive year, the first trophy of the season in Italian women's volleyball went to Imoco Volley Conegliano.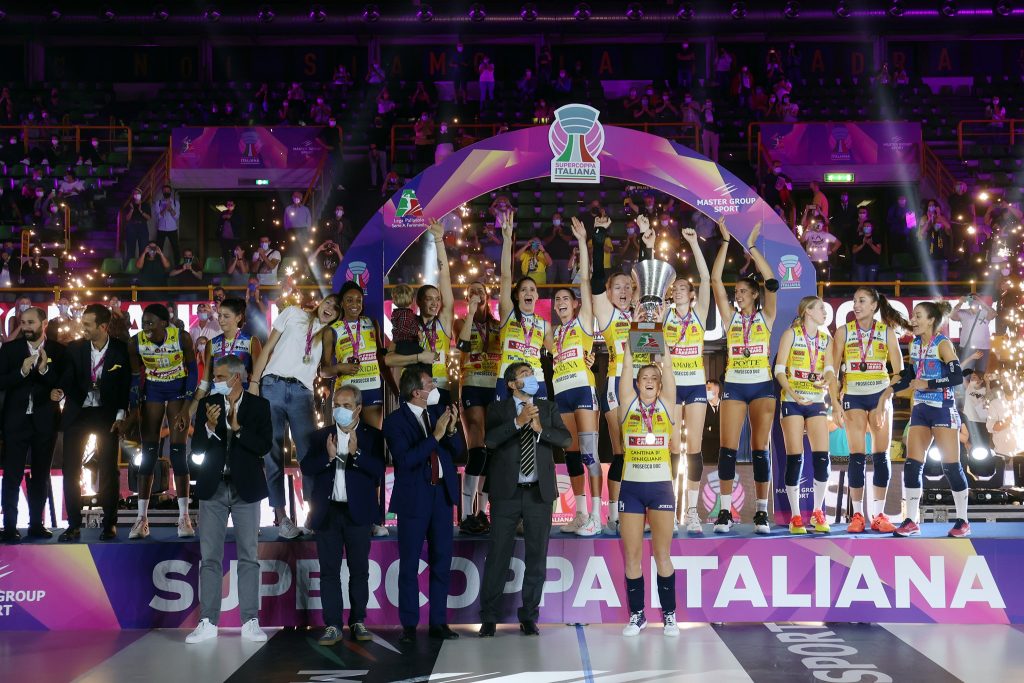 Imoco Volley Conegliano took the Italian Women's Super Cup (Supercoppa Italiana) for the fourth consecutive season (the fifth time in total), extending the winning streak to 65 games, getting closer to a two-year unbeaten run. In the fight in Modena, which was quite exciting, for the first trophy of the year in Italian volleyball, they beat Igor Gorgonzola Novara 3-1 (23-25, 27-25, 25-15, 26-24). Daniele Santarelli's team proved to be a little bit cooler and more determined in the critical moments of the match.
Paola Egonu was the top scorer of both Imoco and the match with 24 points. Monica De Gennaro had 76 % reception (17 digs, 53 % perfect). American Megan Courtney, the Imoco outside hitter, was awarded MVP.