Tonight was the night of big accomplishments of the Italian women's volleyball club Prosecco Doc Imoco Volley Conegliano.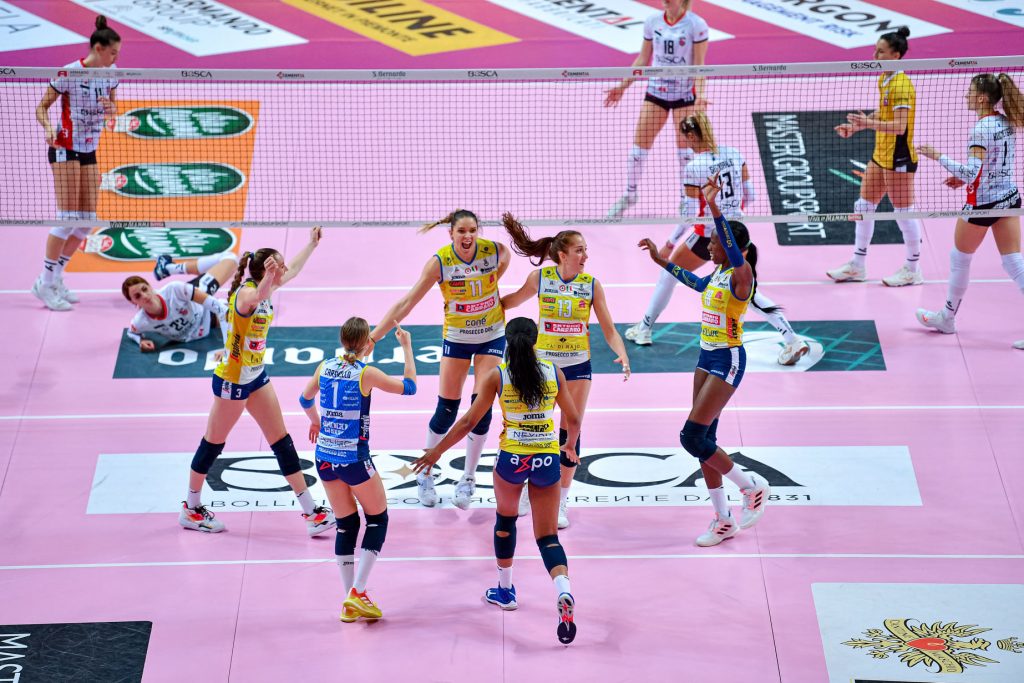 After tonight's victory against Bosca S.Bernardo Cuneo in Round 7 of the 2021/22 Serie A1, Prosecco Doc Imoco Volley Conegliano tied the Guinness World Record for consecutive victories of a women's volleyball team (so far belonging to Turkey's VakıfBank, established from 2012 to 2014) at 73. The last time Imoco lost an encounter was on December 12, 2019. At the same time, 'The Panthers' broke the Italian women's volleyball record for consecutive wins, held by Teodora Ravenna, which took 72 victories between 1985 and 1987. Imoco will have the opportunity to set the new world record next Sunday in the upcoming round of Serie A1.
Despite having 8-0 this season, it is visible that the Conegliano side is struggling in the league, prevailing in three of the last four matches in the tie-break. Paola Egonu top-scored Imoco against Cuneo with 30 points. Lara Caravello made 70% reception (23 digs, two errors, 57% perfect).
Led by Turkish Ebrar Karakurt (16 points) and Eleonora Fersino (73% reception; 15 digs, one error, 53% perfect), Igor Gorgonzola Novara swept Volley Bergamo 1991 and noted the fourth successive victory.
After suffering three defeats in a row, Unet E-Work Busto Arsizio finally found the way to success. 'The Butterflies' proved better than Il Bisonte Firenze (3-0), with Camilla Mingardi scoring 20 points and Rossella Olivotto making five blocks.
2021/22 Serie A1 – regular season, Round 7: