The great match of the sixth round of the 2021/22 Italian Men's Volleyball Championship between the home side of Cucine Lube Civitanova and Leo Shoes PerkinElmer Modena went in the favor of the former.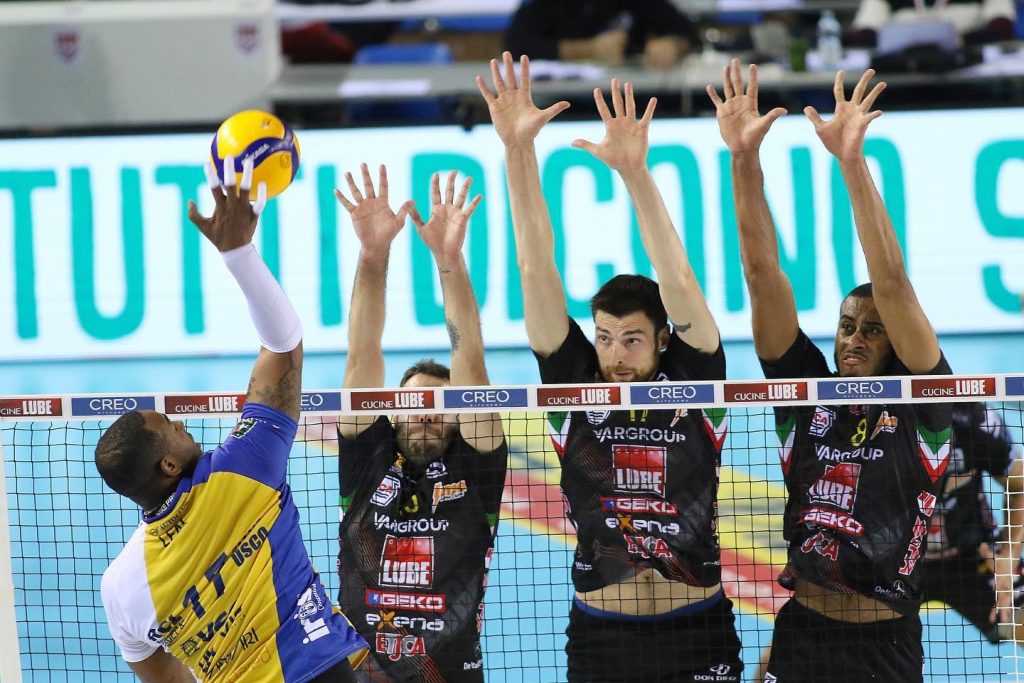 In Round 6's challenge of 2021/22 SuperLega Credem Banca, full of motivation on both parts of the court, which lasted for more than two hours, Lube prevailed over Modena 3-1 (22-25, 29-27, 25-19, 30-28). Apart from Ivan Zaytsev, who has been sidelined since the start of the season, the world champions could not count on Osmany Juantorena today as well. He experienced muscular problems again, even though he appeared on the court a few weeks ago against Vero Volley Monza after a long break. Cuban Robertlandy Simón was an author of 18 points (6 aces) for Lube, which remained at the top of the chart. Simone Anzani set up five blocks.
Itas Trentino and Vero Volley Monza locked horns in the big match, both at 13 points in the standings prior to it and placed third and fourth, respectively, in the standings. Trentino won the encounter in four sets and climbed up to the vice leader's position. Monza's power seems to be fading. The most pleasant surprise of SuperLega this season lost the second match in a row – both against the top four sides. Bulgarian Matey Kaziyski tallied 15 points for Trentino.
2021/22 SuperLega Credem Banca – regular season, Round 6 (today's matches):