Grupa Azoty ZAKSA Kędzierzyn-Koźle resumed their flawless campaign in the 2021/22 Polish Men's Volleyball Championship.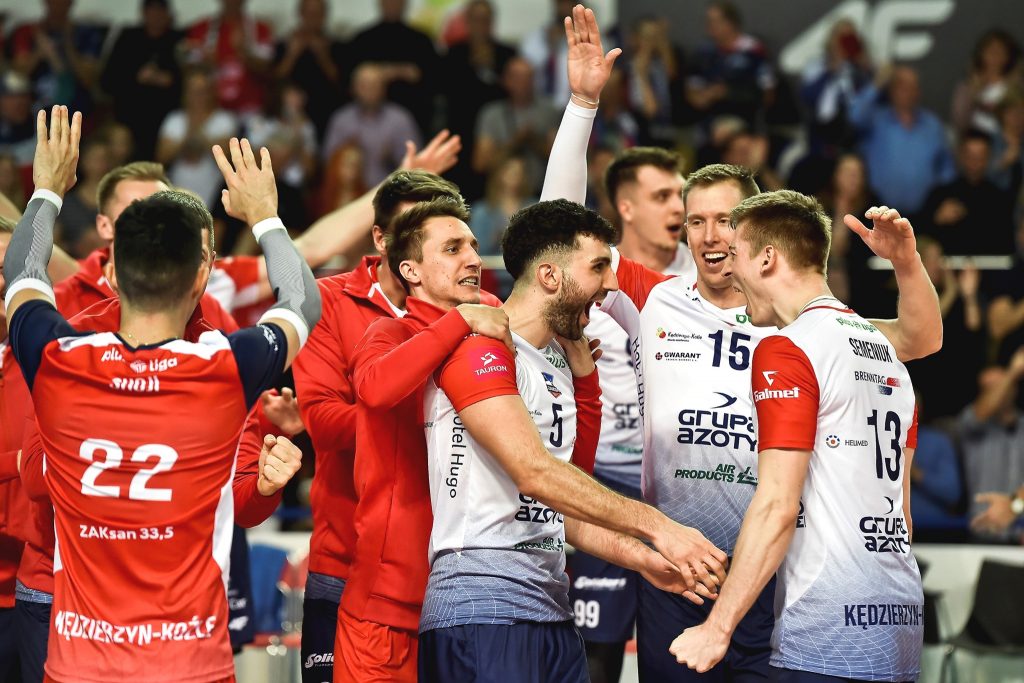 Apart from the first set, Grupa Azoty ZAKSA Kędzierzyn-Koźle had no major problems defeating Trefl Gdańsk on the road in the seventh round of the 2021/22 PlusLiga. Łukasz Kaczmarek notched 14 points on the winning side. ZAKSA continued practicing one 'tradition' this season. It sounds amazing, but it is true – the Kędzierzyn-Koźle side started the league campaign with an 8-0 record for the fifth season in a row!
So far in the history of PlusLiga, Ślepsk Malow Suwałki have not even scored a point in the clashes against the Jastrzębski Węgiel – and it didn't change after tonight's encounter. The Polish champions wanted to return to the winning path at all costs after losing to ZAKSA, a few days ago. The Frenchman Trévor Clévenot top-scored Jastrzębski with 15 points (76% reception; 17 digs, 35% perfect).
2021/22 PlusLiga – regular season, Round 7: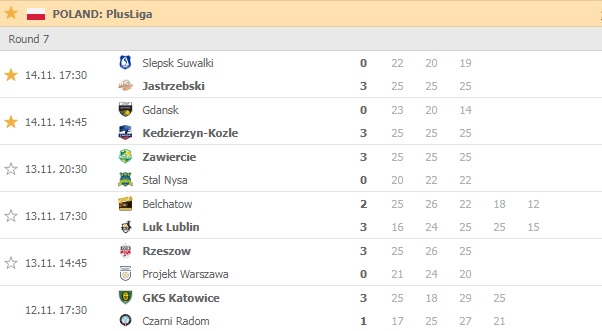 November 15
Indykpol AZS Olsztyn – Cuprum Lubin