Sir Safety Conad Perugia maintained a huge lead at the top of the charts in the 2021/22 Italian Men's Volleyball Championship.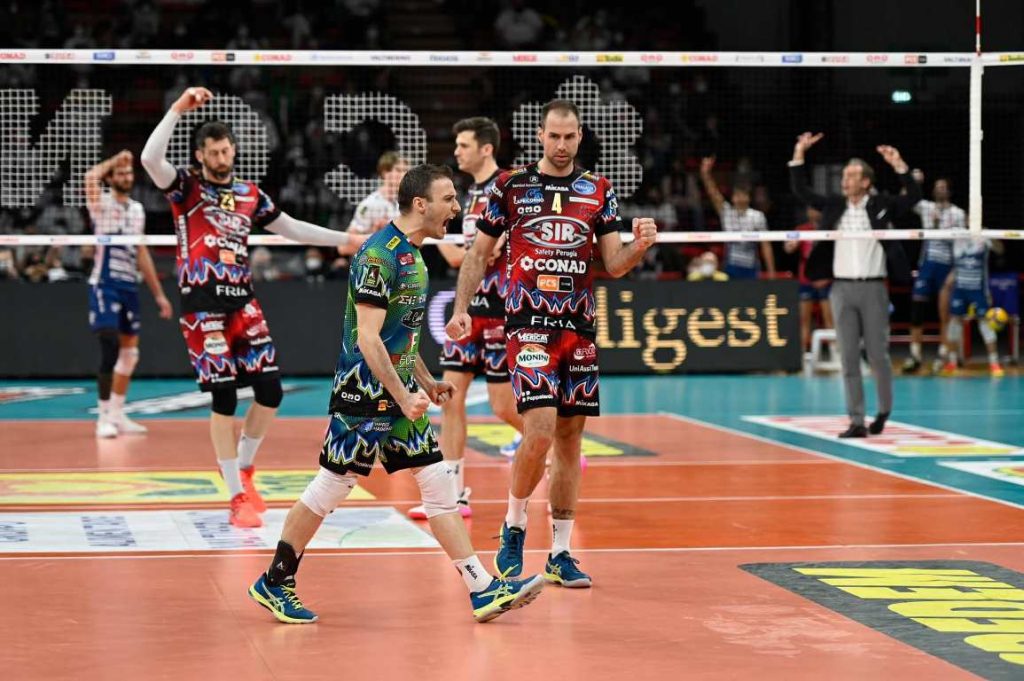 Sir Safety Conad Perugia achieved the 12th consecutive win in all competitions, the 7th consecutive win in 2021/22 SuperLega Credem Banca. In Round 23, 'The Block Devils' beat the home side of Tonno Callipo Calabria Vibo Valentia in 3 hard-fought sets. Thus, Perugia put another solid brick in building a triumph in the regular season as they remained at +13 in relation to the vice-leader Cucine Lube Civitanova (played 3 fewer matches, though). Today, Luxembourger Kamil Rychlicki was the highlight of the team commanded by Nikola Grbić, scoring 18 points.
Lube extended the unbeaten run in the league in 2022 by hitting the 7th consecutive victory. They swept Gioiella Prisma Taranto.
Itas Trentino overcame the visit to the always tough ground of Gas Sales Bluenergy Piacenza (3-1) and took advantage of yesterday's Leo Shoes PerkinElmer Modena's surprising failure against Top Volley Cisterna (2-3), to further consolidate in 3rd place in the standings, having +6 in relation to Andrea Giani's guys.
2021/22 SuperLega Credem Banca – regular season, Round 23: