In both genders of the 2021/22 Belgium Volleyball Cup (Beker van België), the underdogs took the trophy.
Caruur Volley Gent surprisingly won the 2021/22 Belgian Men's Cup. Favorites to win the trophy, Lindemans Aalst, won the first set in the match in Antwerpen, but then had to bow to a stronger rival, who struggles in the national championship as they are second-to-last there. Winning the Beker van België is the first title in any of the major competitions on the national level in the club history of Gent for which the Dutchman Jente de Vries scored 20 points in the final. His compatriot Chris Ogink set up 5 blocks, while Finnish Niklas Breilin made 89% reception (18 digs, 1 error, 61% excellent).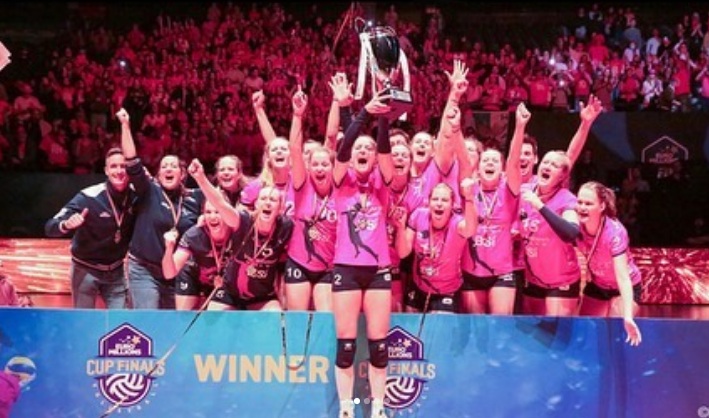 As with the men, the underdogs also prevailed in the final of the 2021/22 Belgian Women's Cup, played the same day. VC Oudegem took revenge for last year's lost final and beat VDK Gent Dames Volley, who were unbeaten this season in all domestic competitions prior to the match today, 3-1. Nikita De Paepe was the most dominant figure on the winning side. The Oudegem opposite hitter tallied 25 points. Elise van Sas had 5 blocks.
2021/22 Beker van België – final matches: