The first-ever Indian volleyball league without the involvement and recognition of the country's federation (VFI), and the only professional club competition in the country, got its champions – the Kolkata Thunderbolts.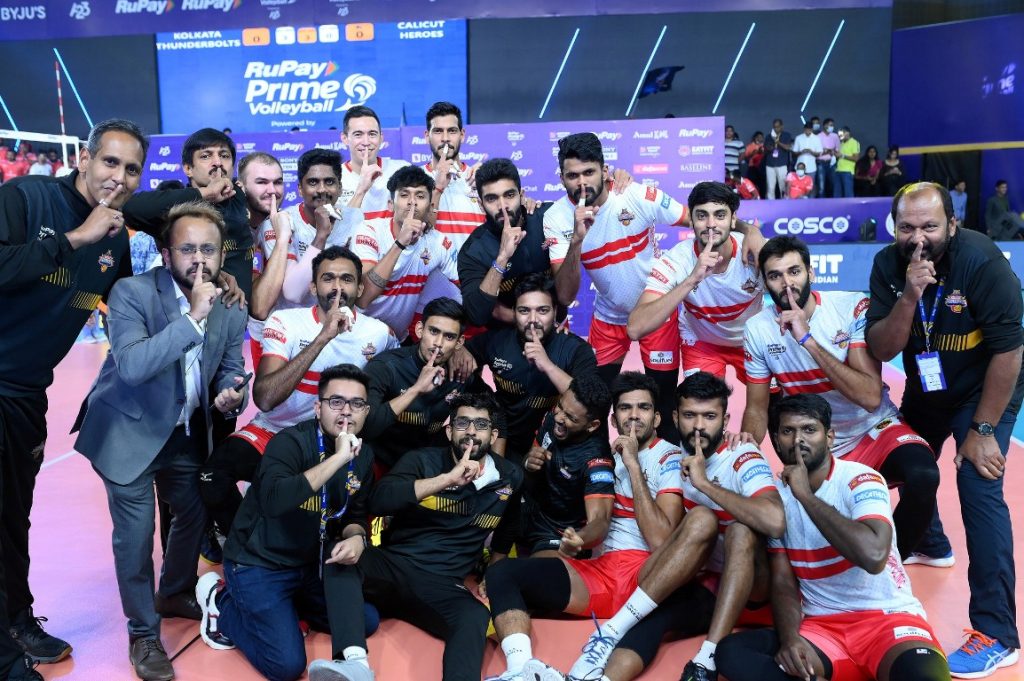 The inaugural season of men's RuPay Prime Volleyball League (PVL) is over with the Kolkata Thunderbolts, founded just a year ago, winning the title. In the playoff final, they beat Ahmedabad Defenders in straight sets, partially 15-13, 15-10, 15-12.
As you can see right away, the championship was run on a unique 15-point rally scoring system, not seen anywhere else in the world. The PVL isn't recognized by the Indian federation (VFI) but is the only professional club competition in the country at the moment after the disbandment of the Pro Volleyball League in 2019. Five of the 6 teams from the Pro League joined PVL, plus 2 new sides were involved, including the one that just won the title. The format of the 2022 PVL consisted of a round-robin stage in which each of the 7 teams played against one another one time before the top 4 teams qualified for the semi-finals. All the matches were held at the Gachibowli Indoor Stadium. The PVL featured many players considered Indian stars as well as some well-known international names, such as American David Lee (Calicut Heroes), Cuban Henry Bell (Hyderabad Black Hawks)…
As for the final match, the Thunderbolts were led by the Indian National Team member Vinit Kumar. The 31-year-old outside hitter was named the MVP of the match and the whole league.
2022 RuPay Prime Volleyball League – playoffs: