Melilla Sport Capital earned a place in the history of the Spanish men's national volleyball.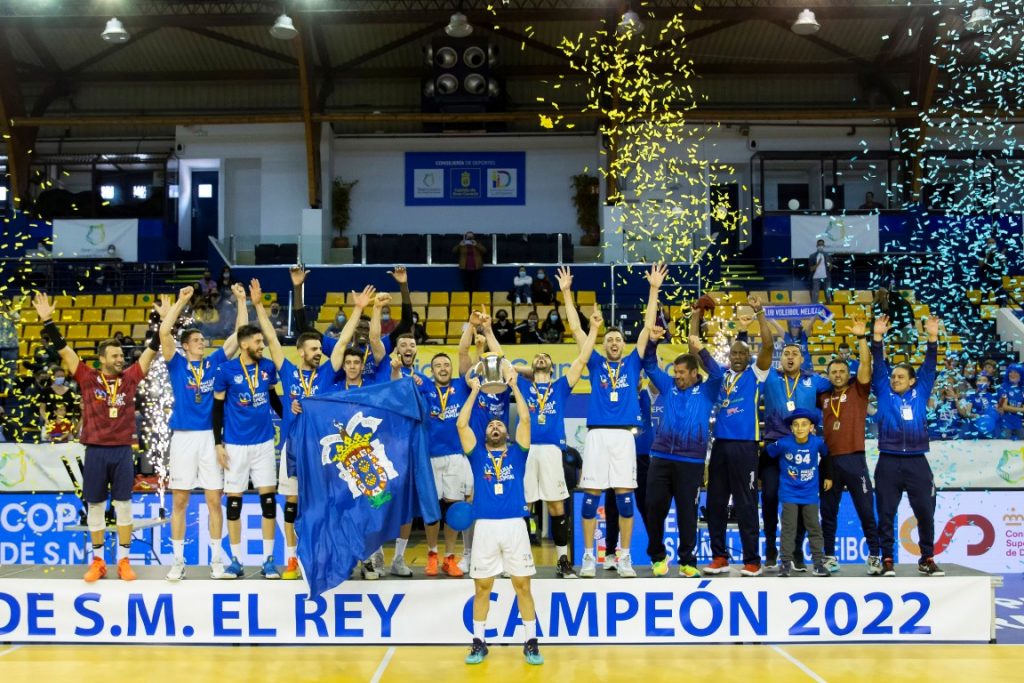 Melilla Sport Capital are proclaimed winners of the Spanish Men's Cup (Copa de SM el Rey) for the first time ever. The team from Morocco–Spain border beat the country's powerhouse Unicaja Costa de Almería 3-1 (25-22, 25-20, 22-25, 25-17) in the final of this year's edition of the competition in Las Palmas. It was a duel of the top two ranked sides in the national championship in which the vice-leader prevailed.
The Melilla setter, one of 5 Argentine players in the team, Juan Martín Riganti, was chosen MVP. His compatriots Federico Martina, Maximiliano Scarpín, and Mariano Ariel Gustiniano also stood out in the final with 24 points, 6 blocks, and 70% reception (30 digs, 43% excellent), respectively.