In the derby of Round 19 of 2021/22 Russian Men's Volleyball Championship, Zenit-Kazan defeated Dinamo Moscow with a score of 3-1 (18-25, 25-22, 25-16, 25-20).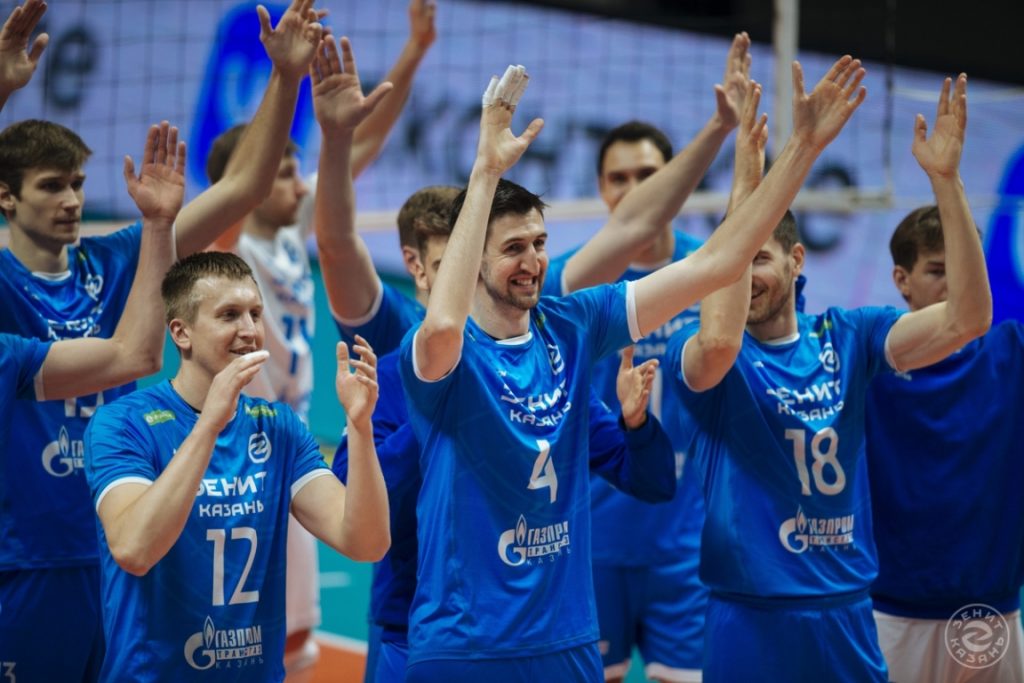 Zenit-Kazan strengthened their leadership in the 2021/22 Men's Superliga Parimatch standings by beating titleholders Dinamo Moscow in Round 19. Furthermore, the team commanded by Aleksey Verbov recorded the 27th win in a row in all competitions (the 13th win in a row in the league), the series that began after the defeat from today's rivals in the first part of the season, on November 6. Dinamo remained 3rd in the charts. The top scorer of the match came from the winning side – Dmitry Volkov tallied 22 points (4 blocks). Maksim Mikhailov served 4 aces.
The 4th-placed Zenit Saint Petersburg ended their own losing streak of 3 games as they beat Kuzbass in 4 sets.
2021/22 Men's Superliga Parimatch – regular season, Round 19:
February 28
Ural – Gazprom-Yugra