VakıfBank Extends Winning Run to Nine Matches in Vodafone Sultanlar League
VakıfBank continued unbeaten run in the Vodafone Sultanlar Ligi, securing ninth consecutive victory in the 2023-2024 season. This time VakifBank triumphed over PTT with a 3-0 win, showcasing their dominance in the league.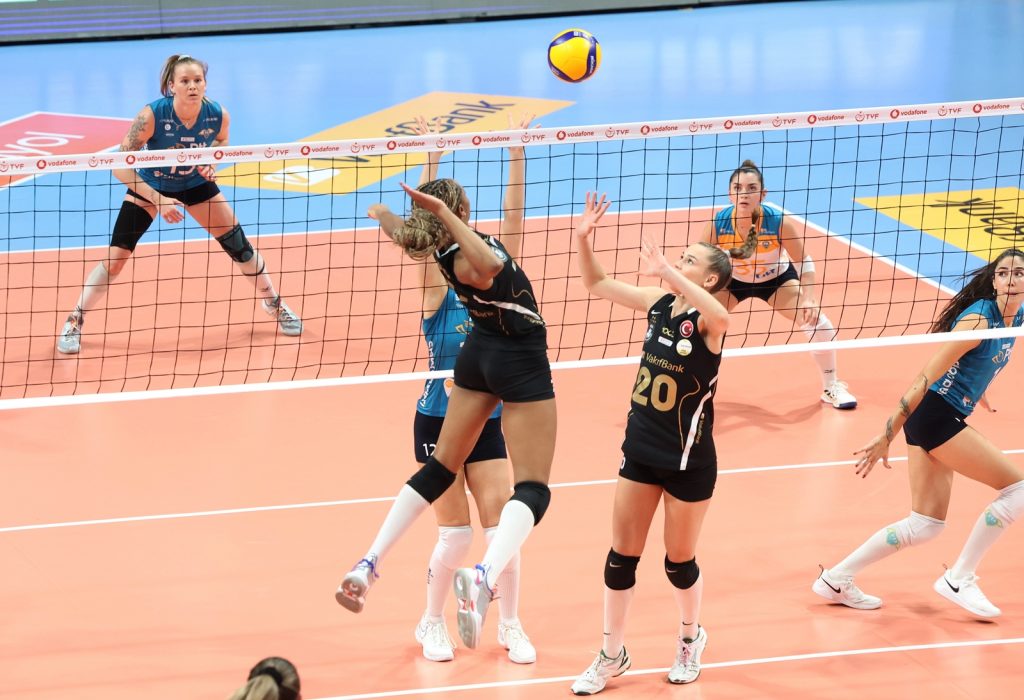 The match, held at VakıfBank Sports Palace, started with an impressive performance in the first set. Jordan Thompson led the charge with 6 points, followed by Chiaka Ogbogu with 5, and Gabi contributing 4 points, paving the way for a 25-16 set win. VakıfBank's momentum didn't waver as they clinched the second set 25-15, having started with a commanding 13-4 lead. The final set mirrored their unyielding spirit, ending with a 25-21 score, marking a clean sweep without losing a single set.
Jordan Thompson emerged as the top scorer for VakıfBank with 11 points, while Chiaka Ogbogu also hit double digits with 10 points. Other notable contributors included Zehra Güneş with 7 points, and both Gabi and İdil Naz Başcan adding 6 points each to the tally.
Giovanni Guidetti, reflecting on the team's performance, stated, "Our play was balanced. We controlled the game and secured a win. We're gearing up for the challenging matches in the next 10 days." Cansu Özbay also expressed satisfaction, mentioning, "Despite the lack of training post-travel, our team coordination was key to the 3-0 victory. We're now focusing on the upcoming crucial matches."
November 17, 2023
VakifBank SK vs. PTT: 3-0 (25-16, 25-15, 25-21)
VakıfBank: İdil Naz Başcan (6), Zehra Güneş (7), Cansu Özbay (2), Gabi (6), Chiaka Ogbogu (10), Jordan Thompson (11), Aylin Acar (L), Bianka Busa (5), Aleksia Karutasu (4), Saran Van Aalen (1)
PTT: Sladjana Mirkovic (1), Payton Caffrey (7), Elif Su Yavuz (5), Sara Caric (7), Humay Fırıncıoğlu (3), Hande Naz Sunar (6), Özlem Güven (L), Özlem Tuğral (1), Yasemin Özel (4)