Italy gave their fans in Bologna the first of the possible three joyful moments in the final tournament of the 2022 FIVB Men's Volleyball Nations League.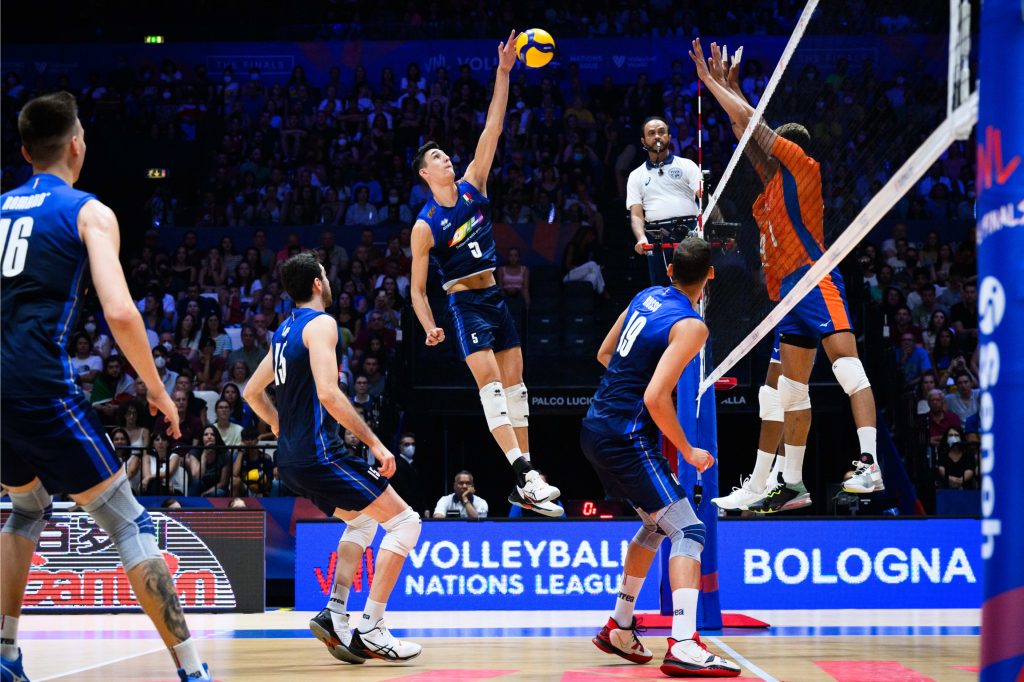 Italy had to fight to the last drop of sweat to overcome a tenacious Netherlands in the 2022 VNL quarter-finals, but in the end, the fans at the Unipol Arena in Bologna went to their homes with smiles on their faces. 'Azzurri' unexpectedly lost the first set, snatched the second, dominated the third, and avoided the Dutch comeback in the fourth. For the first time in the short history of the competition, Italy, the current Europan champions, made it to the semi-finals.
Yuri Romanò was the top scorer on the winning side with 16 points, 4 of which came behind the service line.
2022 FIVB Men's Volleyball Nations League – quarter-finals: