We saw a demonstration of the strength of Grupa Azoty ZAKSA Kędzierzyn-Koźle over Jastrzębski Węgiel in the final of the 2021/22 Polish Men's Volleyball Cup.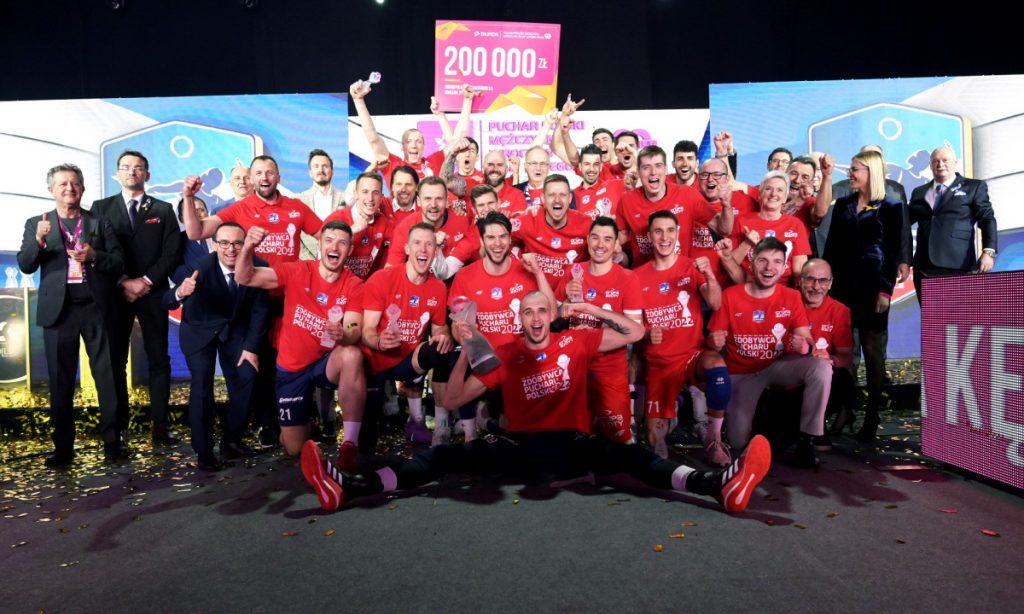 The final of the 2021/22 Men's Puchar Polski was supposed to be an even match given that the leader and vice-leader of PlusLiga met. However, the latter was able to stand up to his rivals only for half of the first set: 3-0 (25-20, 25-15, 25-19) for ZAKSA. The Kędzierzyn-Koźle side defended the title in the competition from a year ago, taking revenge on Jastrzębski for losing this season's Super Cup. They won the Polish Cup for the 9th time in history (2000, 2001, 2002, 2013, 2014, 2017, 2019, 2021, 2022), which is a record achievement.
Łukasz Kaczmarek was ZAKSA's top scorer in the match with 14 points.
2021/22 Men's Puchar Polski – Final Four: