Igor Gorgonzola Novara have reached a liberating point in their clashes against Prosecco Doc Imoco Volley Conegliano, which is considered the biggest classic of Italian women's club volleyball at the moment.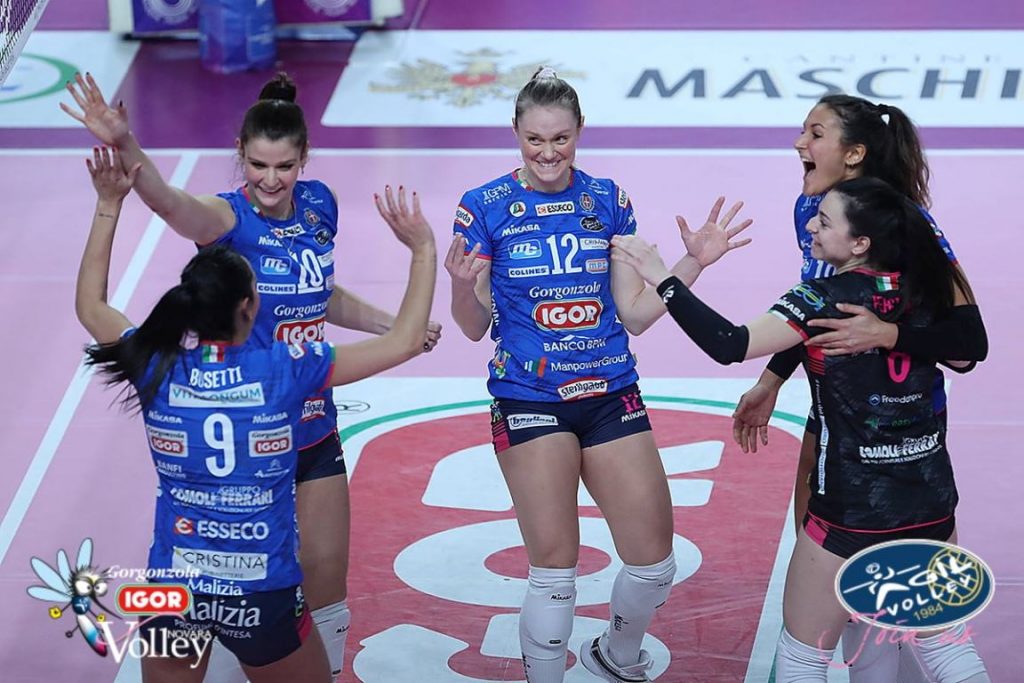 In the highly anticipated recovery of Round 16 of the 2021/22 Serie A1, Novara earned what can be called a breakthrough victory over Imoco and extended their winning streak in the competition to 7 games. After nearly 3 years (Super Finals of the CEV Champions League in Berlin, May 18, 2019) and 13 consecutive defeats in head-to-heads, the team commanded by Stefano Lavarini finally manage to beat 'The Panthers'. Prevailing 3-1, Novara prevented Imoco from returning to the top of the standings and launched themselves to the second position, having only one point less than Vero Volley Monza and two games fewer played.
Turkish Ebrar Karakurt top-scored the winning side with 23 points. Caterina Bosetti and Dutch Nika Daalderop made 71% reception each, with the latter making 38 digs (1 error, 47% perfect).
2021/22 Serie A1 – regular season, Round 16:
Igor Gorgonzola Novara – Prosecco Doc Imoco Volley Conegliano 3-1 (25-19, 25-21, 23-25, 25-19)
Earlier