The classic of the Italian Men's Volleyball Championship valid for the last round of this year's regular season had significance to only one contestant.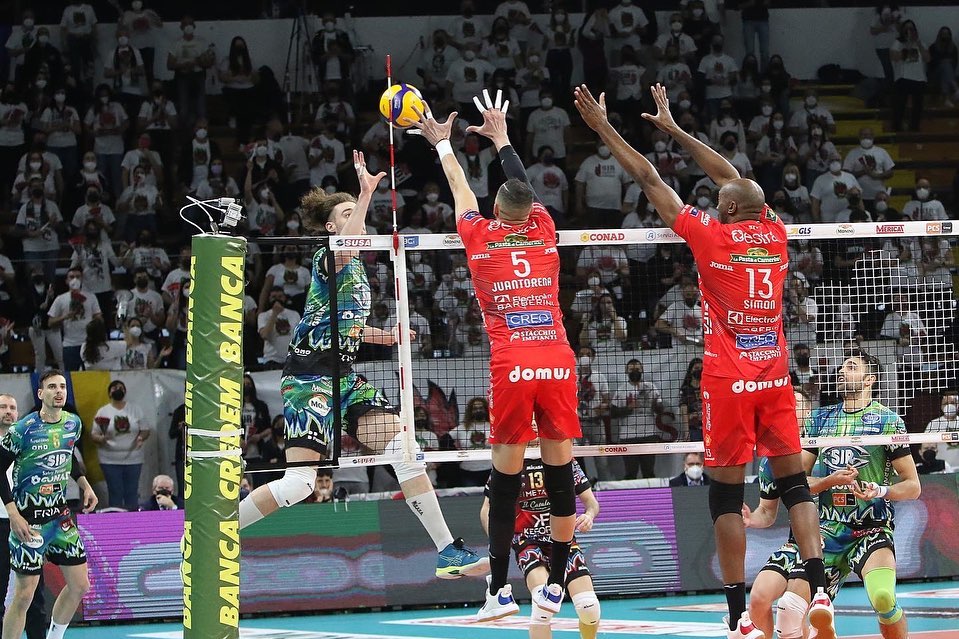 Sir Safety Conad Perugia, who officially won a regular season last week, were ruthless on Cucine Lube Lube at one of the biggest classics of Europan volleyball, valid for the last round (Round 26) of the 2021/22 SuperLega Credem Banca. 'The Block Devils' were led by Cuban-Polish Wilfredo León (22 points; 5 blocks). Despite 0-3 suffered at PalaBarton, Lube mathematically secured 2nd place for the playoffs. The red and whites remained at 54 points and one more match to play (a recovery against Allianz Milano on March 23) but, the shocking defeat of Itas Trentino to Top Volley Cisterna went in Lube's favor as Trentino finished their regular-season campaign with 53 points. Perugia very persuasively won the regular season with +13 in relation to the closest follower Lube.
Thanks to a surprising 3-0 triumph against Trentino (without 4 starters), Cisterna claimed the last vacant playoff spot, the 8th-seed.
2021/22 SuperLega Credem Banca – regular season, Round 26: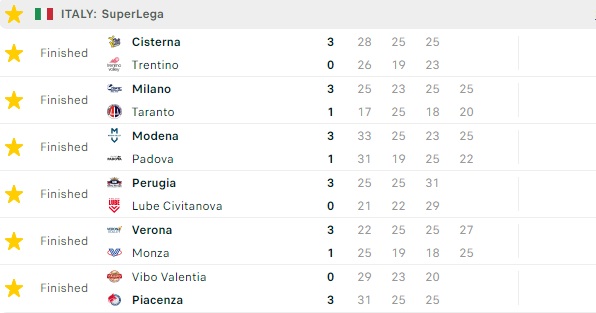 Pairings of the playoffs – first round
(1) Perugia – Cisterna (8)
(2) Lube – Monza (7)
(3) Trentino – Piacenza (6)
(4) Modena – Milano (5)