SL Benfica rose their 19th Portuguese Men's Volleyball Cup, while Leixões did so in women's competition for the 10th time.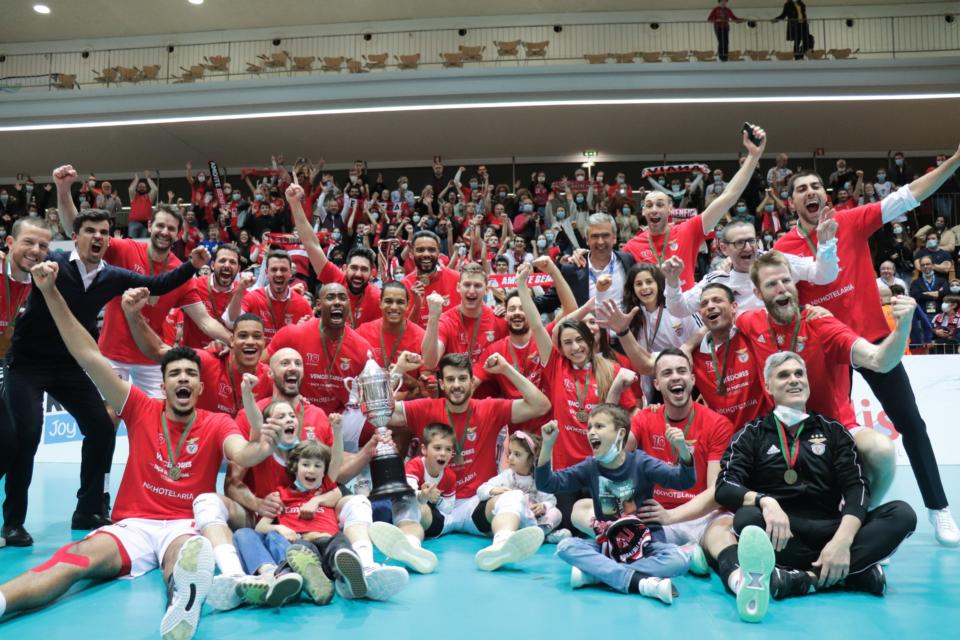 SL Benfica won its 19th Taça de Portugal Masculino trophy by beating SJ Fonte Bastardo 3-1 (20-25, 25-23, 25-18, 25-22) in the final in of 2022 edition held in Viana do Castelo. The decider was well disputed and the culmination of 3 days of competition, with the simultaneous realization, for the first time in Portugal, of the Final Four for both women and men. Brazilian Lucas Santos top-scored Benfica with 14 points, including 5 blocks. Bernardo Silva made 90% reception (10 digs, 80% excellent).
A day before, the women's team of Leixões SC lifted, for the 10th time (2nd in a row), the Taça de Portugal Feminino trophy. In the final, they defeated Vitória S.C. with a score of 3-0 (25-19, 25-15, 26-24). Brazilian Victória Pinto highlighted the winning side with 16 points.