Sir Safety Conad Perugia officially won the regular season of the 2021/22 Italian Men's Volleyball Championship.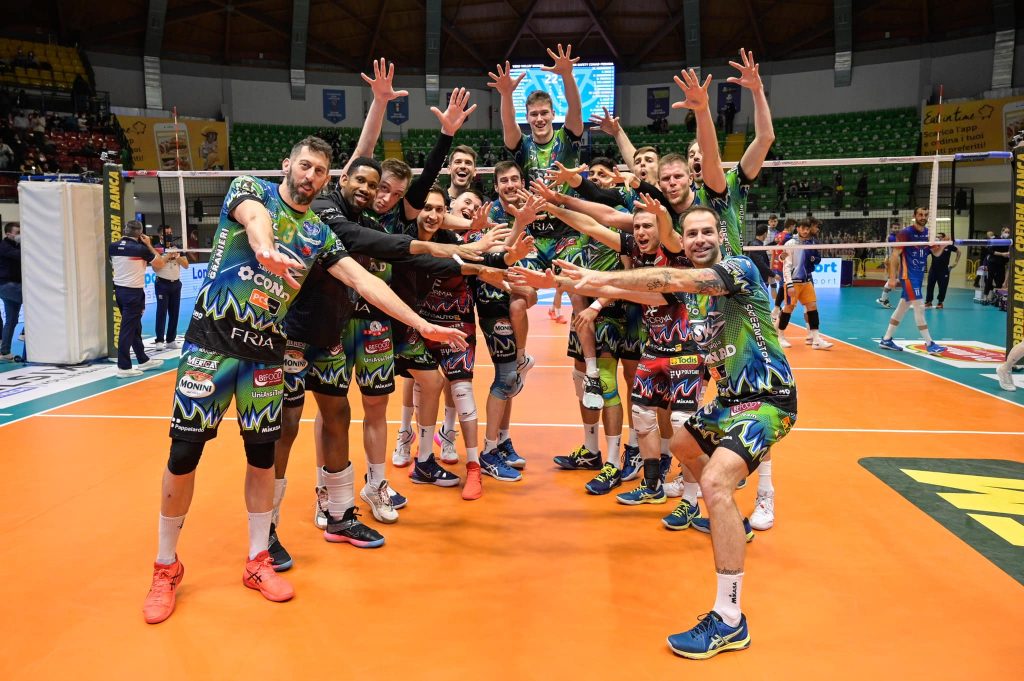 Sir Safety Conad Perugia confirmed themselves as kings of 2021/22 SuperLega Credem Banca regular season. They came out with a victory and 3 points from the away match of the penultimate round (Round 25) against Vero Volley Monza, even though their head coach Nikola Grbić employed backups, hitting the 8th consecutive victory in the championship (the 17th consecutive victory in all competitions). The Dutchman Thijs Ter Horst was Perugia's top scorer with 26 points.
Gioiella Prisma Taranto achieved the most important win of the season and are certain of staying in SuperLega for one more season, earning survival thanks to the 3-1 victory over one of the title favorites, Leo Shoes PerkinElmer Modena. The simultaneous defeat of Tonno Callipo Calabria Vibo Valentia also helped.
Itas Trentino beat Allianz Milano in a tie-breaker to obtain 2 points, particularly important loot for the team commanded by Angelo Lorenzetti who, thanks to the defeat of Modena in Taranto, have acquired the certainty to close the regular season at least in 3rd place. Trentino kept a window open for 2nd place.
2021/22 SuperLega Credem Banca – regular season, Round 25: