For No.3 Itas Trentino, 3 sets were enough to beat No.6 Gas Sales Bluenergy Piacenza in a decider of the 2021/22 Italian Men's Volleyball Championship playoff quarter-final.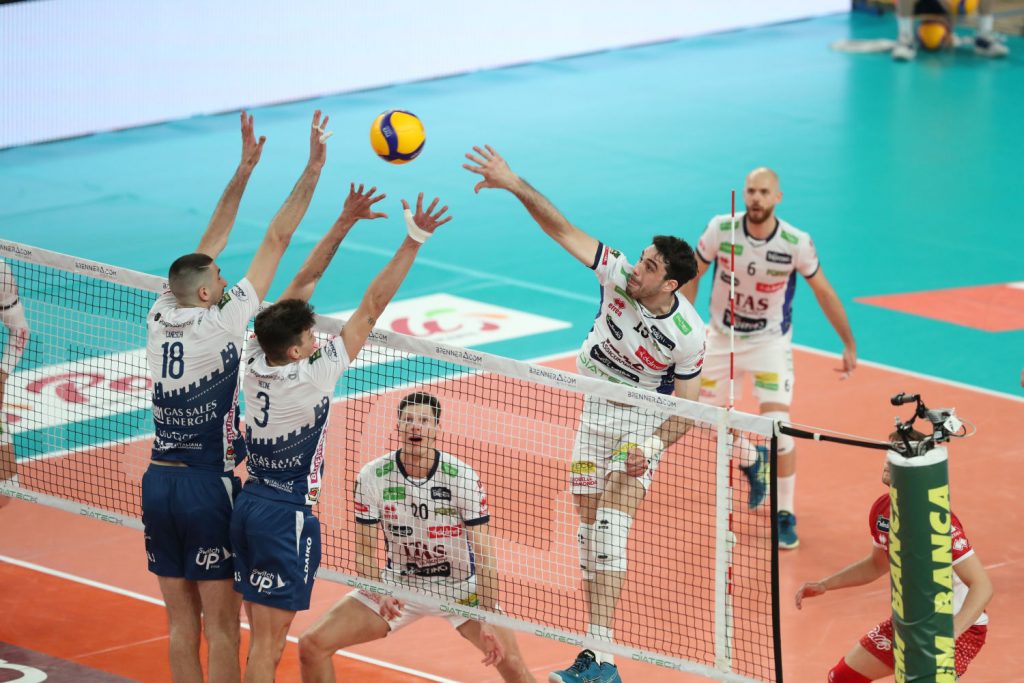 Trentino's 3-0 victory against Piacenza in Game 3 of the 2021/22 SuperLega Credem Banca playoff quarter-finals was worth a promotion to their 14th semi-final of the Italian championship. Trentino recovered Matey Kaziyski after the injury he sustained in the CEV Champions League semi-final rematch against Sir Safety Conad Perugia to conquer the decisive challenge against Piacenza (2-1 in the series) and complete the post-season's Top-4 composition.
After a very close first set, Angelo Lorenzetti's team dominated the remaining two, with Alessandro Michieletto and Daniele Lavia scoring 14 points apiece. The former served 6 aces. Serbian Srećko Lisinac set up 5 blocks.
2021/22 SuperLega Credem Banca – playoff quarter-finals (today's matches):
Itas Trento – Gas Sales Bluenergy Piacenza 3-0 (25-22, 25-19, 25-21)