It's always interesting when a volleyball player that's departing from one club announces his or her successor before that club itself does so.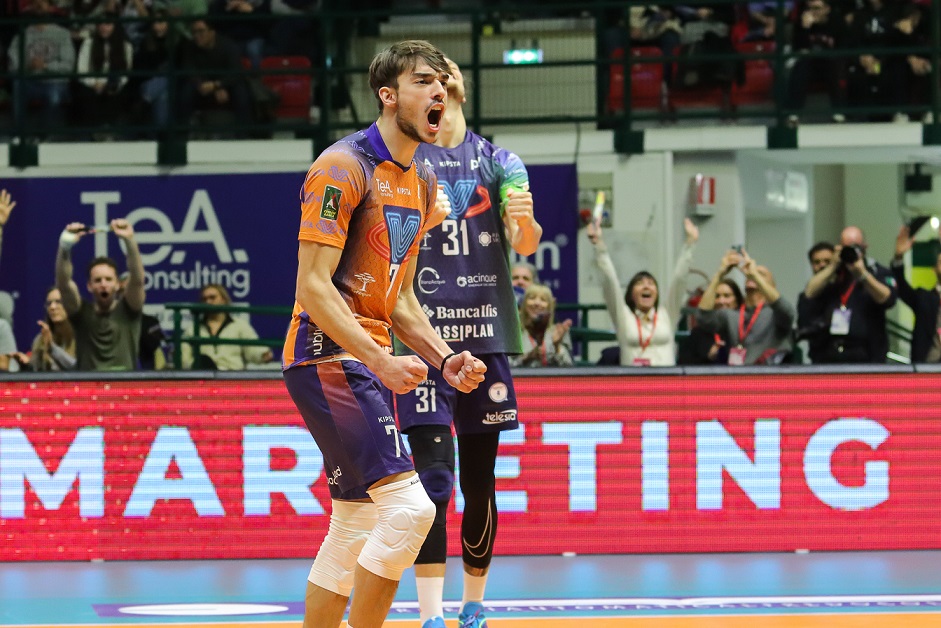 One of the most prominent liberos in Italian volleyball history, Salvatore "Totò" Rossini, said he'll most likely leave Valsa Group Modena at the end of the season. He even stated, even though the SuperLega club didn't make it official yet, that he'll be replaced by Filippo Federici. The periodical member of the Italy National Team (2021 FIVB VNL) currently defends the colors of Vero Volley Monza. Rossini claimed that Modena signed a 22-year-old libero two-three weeks ago.
Rossini stated that he hasn't received a renewal offer from Modena, where he spent seven seasons in two terms, and is unsure whether he'll play at all next season or not.
See our sections – Transfers – Done Deals and Transfers – Rumors.