In a glittering presentation at the iconic Allianz Tower, the women's team of Vero Volley Consortium unveiled their roster and new jersey for the 2023/24 season.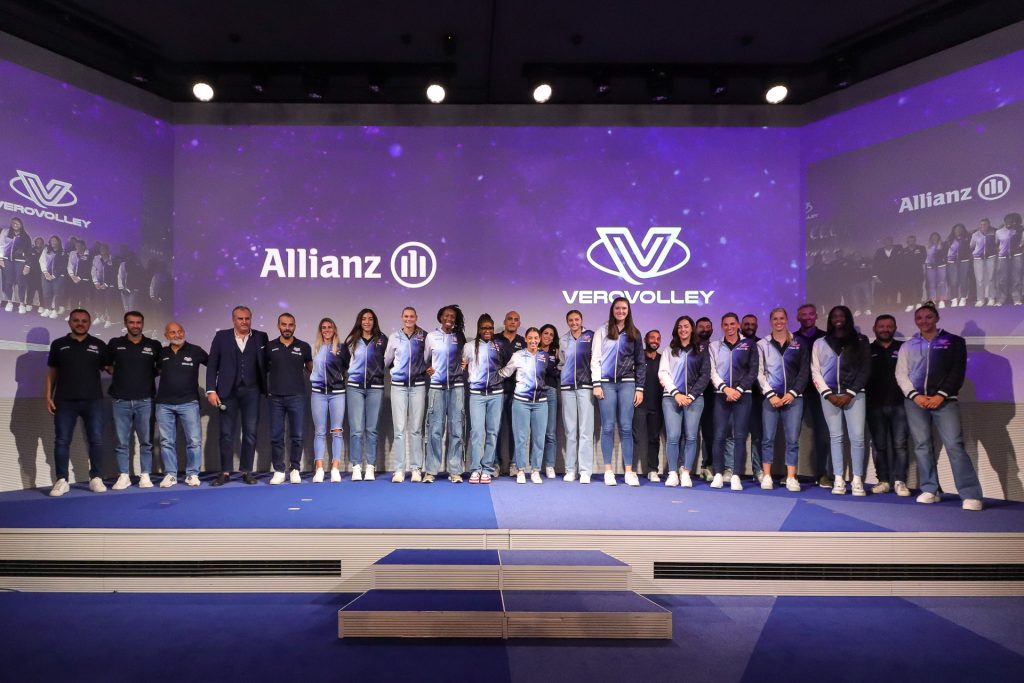 With less than a week left for the kickoff in Serie A1 championship, Allianz Vero Volley Milano set their sights high for a stellar season. While almost the entire team was present, Brenda Castillo was notably absent due to national team duties.
The grand event took place in the futuristic auditorium of the Allianz Tower. The reigning Italian vice-champion team, known for its performances in Serie A1 and CEV Champions League, was formally introduced. With only five days left for the championship debut, the excitement is palpable.
International Roster Dreaming Big
Last season saw the team ending after five Scudetto Final matches against Conegliano. Their journey in the CEV Champions League was commendable, highlighted by a brilliant qualification round and a quarterfinal match against eventual champions, Vakifbank of Istanbul.
This season, Allianz Vero Volley Milano seems unstoppable. Under coach Marco Gaspari, the team boasts an elite roster with Paola Egonu, the MVP of the last CEV Champions League final, in the squad. In the key setter role, the highly confirmed Alessia Orro, the team's captain, will collaborate with newcomer Vittoria Prandi. They are supported by a powerful set of outside hitters, including the skilled French player Helena Cazaute, Dutch player Nika Daalderop, American Kara Bajema, and captain of the Italian National Team, Myriam Sylla. Taking on the opposite role are Italian Adhu Malual and Egonu, who is returning to the national championship and is ready to thrill fans in both Italy and Europe. Among the middle blockers, the lineup boasts the established American Dana Rettke, Raphaela Folie, and Sonia Candi, joined by the Belgian Laura Heyrman, who is returning to Milan after two years in the Turkish league. The libero pair, consisting of Beatrice Parrocchiale and the Dominican Brenda Castillo, is also of the highest caliber.With such a powerful roster, fans in Italy and Europe can expect a thrilling season ahead.