Suwon KEPCO Vixtorm secured their spot as the second semi-finalist in the Korean V-League after defeating Seoul Wooricard Wooriwon in pre-semifinal clash. The match was held to determine which team would advance to the semi-finals, with KEPCO Vixtorm claiming victory over Wooricard by 3-1 (25-19, 25-18, 18-25, 25-22).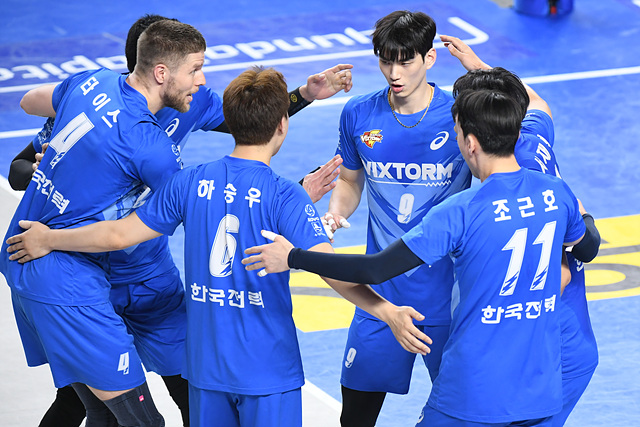 The game was dominated by Liberman Agames, who scored an impressive 30 points with a 48% attack rate, earning him the top scorer title of the match. However, the real hero of Suwon KEPCO Vixtorm was Thijs ter Horst, who proved to be the most effective player with 27 points and a remarkable 52% attack rate.
Suwon KEPCO Vixtorm had finished in 4th place during the regular season, making their victory over the 3rd placed Seoul Wooricard Wooriwon all the more impressive. After securing their place in the semi-finals with their impressive win over Seoul Wooricard Wooriwon, Suwon KEPCO Vixtorm will now set their sights on their next opponents, the Cheonan Hyundai Capital Skywalkers.
With the first semifinal clash scheduled for March 24th, Suwon KEPCO Vixtorm will have a short time to prepare and get themselves ready for the upcoming match.