Nova KBM Branik Maribor announced the return of the most successful coach in the history of the club. Bruno Najdic will lead the team in the 2021/2022 season.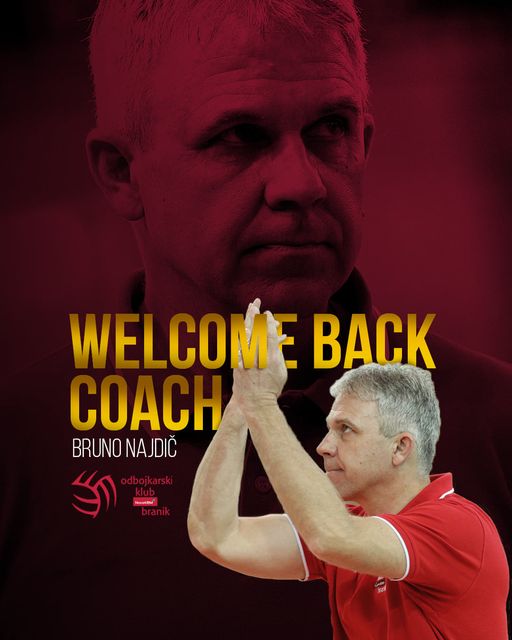 After two years, Bruno Najdic will once again sit on the bench of the most successful Slovenian women's volleyball club. Najdic took over Maribor for the first time in 2008 and in seven years he won seven national championship titles and five Slovenian Cup titles.
Bruno Najdic was also the head coach of the Slovenian women's national team (2014 and 2015) with which he qualified for 2015 EuroVolley.