Even with the 40+ performance of their Malian import, Uijeongbu KB Insurance Stars failed to beat the last-placed Seoul Woori Card WooriWON at the start of the second stage of the 2021/22 South Korean Men's Volleyball Championship.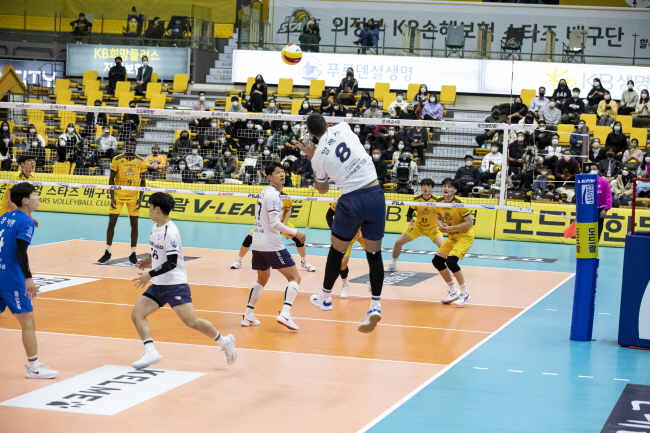 Woori victoriously started the second stage (Round 7) of the 2021/22 Men's Dodram V-League. However, after beating the KB Stars 3-2, the club from the country's capital recorded only its second win overall. One triumph in six matches of the first stage and the last place on the league chart was unarguably an embarrassing result for the vice-champions.
The KB Stars were led today by Malian international Noumory Keita, who poured in 46 points, but even that was not enough for success. Portuguese Alexandre Ferreira tallied 38 points for Woori, including four aces.
2021/22 Men's Dodram V-League – regular season, second stage, Round 7 (today's matches):
Uijeongbu KB Insurance Stars – Seoul Woori Card WooriWON 2-3 (21-25, 28-26, 25-17, 22-25, 13-15)