ACH Volley Ljubljana, the defending champion and current leader in the standings, continues winning streak in the men's MEVZA League with a victory in a match played on Saturday night in Ljubljana. ACH Volley Ljubljana defeated HAOK Mladost Zagreb 3-1 (24-26, 25-19, 25-18, 25-16).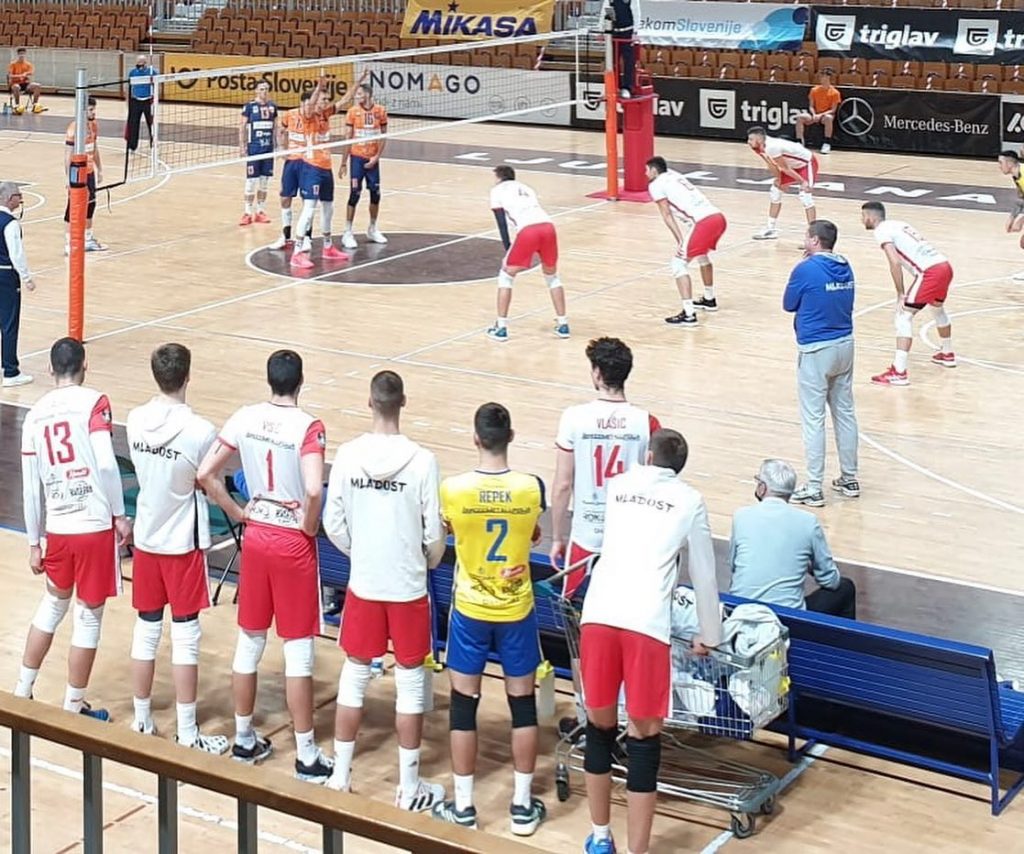 In the second game of the day, OK Merkur Maribor beat UVC Holding Graz 3-0 (25-20, 25-15, 25-18) and holds second place in the standings.
9 teams from 4 countries (Slovenia, Slovakia, Croatia and Austria) are participating in the MEVZA men's league for the 2021/2022 season.
MEVZA League Men: UVC Holding Graz (AUT), SK Zadruga Aich/Dob (AUT), Union Raiffeisen Waldviertel (AUT), HAOK Mladost Zagreb (CRO), OK Merkur Maribor (SLO), Calcit Volley Kamnik (SLO), OK ACH Volley Ljubljana (SLO), TJ Spartak Myjava (SVK), VKP Bratislava (SVK)
The men's league is played in a double round robin format. After the completion of the main part, the Final Four tournament will be scheduled (the hosts will be announced later).
The Middle European Volleyball Zonal Association (MEVZA) is organization founded in October 19, 2002 in Schwechat (Austria). Founding members were the national federations of Austria, Croatia, Czech Republic, Hungary, Slovakia, Slovenia and Switzerland. Switzerland decided to leave MEVZA in February 2004 for geographical reasons (too far distances). In 2016, Israel requested admission and most recently, in 2018 Cyprus joined as well.
November 11, 2021
VKP Bratislava (SVK) – SK Zadruga AICH/DOB (AUT) – postponed
November 13, 2021
ACH Volley Ljubljana (SLO) – HAOK Mladost Zagreb (CRO) 3-1 (24-26, 25-19, 25-18, 25-16)
OK Merkur Maribor (SLO) – UVC Holding Graz (AUT) 3-0 (25-20, 25-15, 25-18)
November 15, 2021
TJ Spartak Myjava (SVK) – OK Merkur Maribor (SLO)