Sada Cruzeiro defeated Vôlei Funvic Natal on the road in the big derby of the Brazilian men's club volleyball and remained undefeated in the 2021/22 Superliga.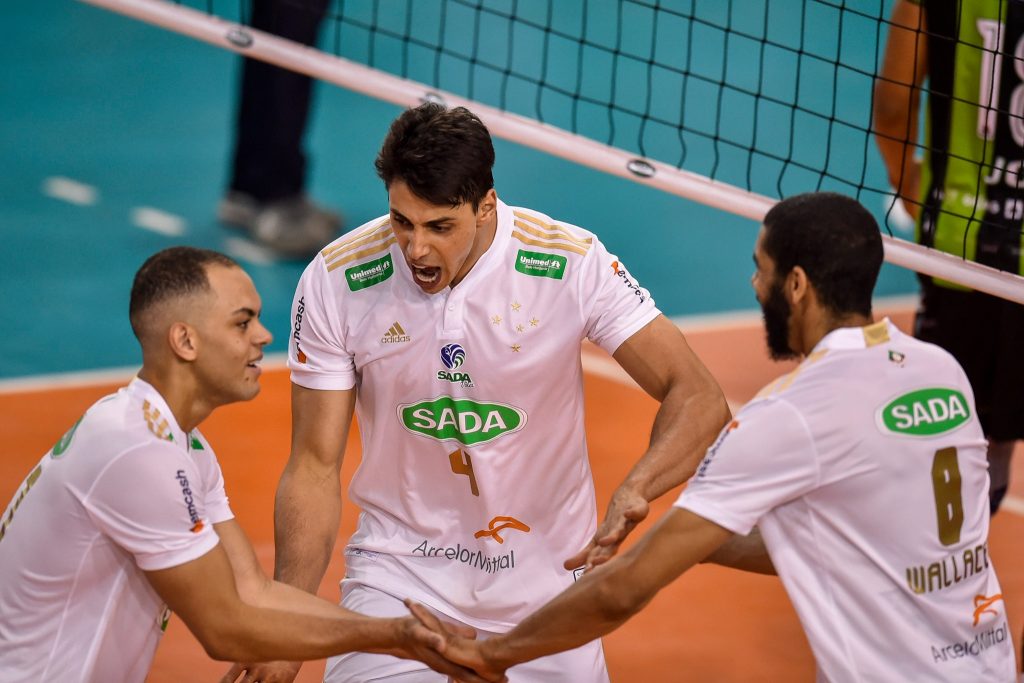 Cruzeiro won another one in the 2021/22 Men's Superliga. The Contagem team maintained its unbeaten record by prevailing over defending champions Funvic 3-0 (25-22, 25-19, 25-19) on the road. The triumph placed Cruzeiro in the vice-leadership of the competition. Funvic, which changed the location, name, and lost all of his key players due to financial problems in the summer, is just a pale shadow of a team that dominated the country's volleyball for the last couple of years. This was their second defeat in a row. Cuban Miguel Ángel López and Rodrigo Leão put down 12 points apiece on the winning side.
Fiat/Gerdau/Minas beat Montes Claros América Vôlei and regained leadership of Superliga, which they temporarily lost after Sesi-SP defeated Brasília Vôlei, on Friday. The Belo Horizonte team, the vice-champion, was better than Montes Claros at home in straight sets, with Leandro Vissotto scoring 18 points and Henrique Honorato making 86% reception (21 digs, 52% excellent).
Vôlei Renata (Campinas) noted their inaugural victory this season. They took down Azulim/Gabarito/Uberlândia 3-0, mosty thanks to Evandro Guerra (12 points) and Lucas Saatkamp 'Lucão' (five aces).
2021/22 Men's Superliga – regular season, Round 4: